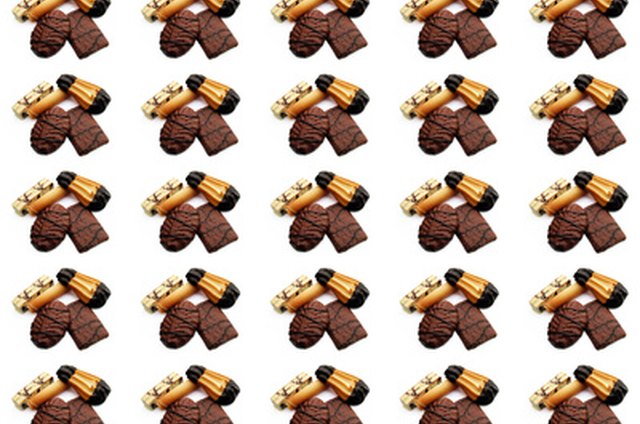 Shortbread is a traditional holiday treat. In its simplest form, it's comprised of a delicate mix of butter, sugar and flour. Variations can include a cherry garnish, orange or maple flavoring or a sweet chocolate coating. Storing shortbread is a relatively simple task and can be done at room temperature for about a week in an airtight container. You can also freeze shortbread cookies for three to four weeks if you won't be eating them right away.
Cool cookies completely after baking. If the cookies are placed in an airtight container while they are still warm, they will become soggy.
Line an airtight container with wax paper.
Place the cooled cookies in a single layer along the wax paper in the container. If you must use several layers to accommodate all of your cookies, place a layer of wax paper between each layer of cookies.
Write the date the cookies were stored on a label with a marker and place the label on the outside of the airtight container. Place the airtight container in a spot where it will remain at room temperature.
Remove the cookies from the airtight container after they have been at room temperature for a week. If you want to freeze them, wrap the cookies in foil and then wrap them again. The cookies need not be wrapped individually; you can wrap several together in a manageable bunch.
Write the date that the cookies were wrapped in foil on a label with a marker. Place the label on each bunch of cookies.
Place the cookies in the freezer. Consume them within three to four weeks of freezing.
Warning
Do not wrap shortbread cookies with other kinds of cookies, or they will absorb the other cookies' flavor.