Lightly Steamed Green Beans Baked in a Savory Dairy-Free Sauce
bhofack2/iStock/GettyImages
Green bean casserole is a Thanksgiving staple, but your family can enjoy it any day of the year. This light and healthy (nondairy) version uses nutritional yeast, a deactivated fermentation agent used in beer making, which has a savory flavor and makes a great stand-in for cheese. Serve this casserole without telling anyone about this secret ingredient ahead of time: They'll love the flavor and will be surprised to discover how you created such as tasty, healthy dish. The green beans are steamed before being assembled in the casserole, softening them without adding any extra fat.
Total time: 1 hour | Prep time: 15 minutes | Servings: 6
1 tablespoon olive oil
1/2 cup nutritional yeast
1/2 cup white or whole wheat flour
3 cups warm water
2 teaspoons prepared mustard
1 teaspoon salt
1 pound green beans, ends trimmed and cut into 2-inch lengths
3 tablespoons bread crumbs
Heat the oven to 375F.
In a medium saucepan, heat the olive oil gently. Add the nutritional yeast and flour, and mix to form a reasonably homogeneous paste. It's OK if there are some lumps; they'll dissolve when you add the liquid.

Add the water slowly, stirring almost constantly with a whisk or fork. (Using a whisk will require less work, but a fork will do the job just fine.) Stir until the mixture starts to thicken. This will probably happen just before it reaches the boiling point. When the mixture thickens, turn off the heat and add the mustard and salt.
Meanwhile, steam the green beans, covered, for about 3 minutes. Use a folding steamer basket, a perforated double-layer pot or a metal colander balanced over a pot with 1 inch or 2 of boiling water. If you improvise with a colander, allow an extra minute of cooking time because heat will escape from the sides of the pan.
In an 8-inch square casserole dish, layer half the green beans and top them with half the sauce. Add the remaining green beans and cover them with the remaining sauce. Sprinkle the breadcrumbs on top.
Bake for 30 minutes or until the breadcrumbs are crispy and golden brown.
Tip
For a gluten-free, vegan version, use gluten-free breadcrumbs or make your own by pureeing a handful of crumbled rice crackers in your food processor until they break down to the texture of cornmeal.
Check Out These Thanksgiving Dinner Recipes
Gallery
(24 photos)
View Full Gallery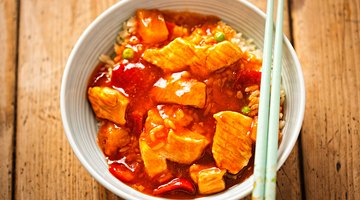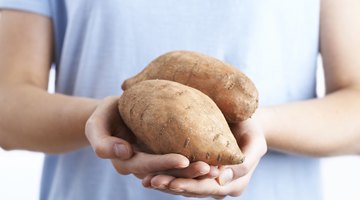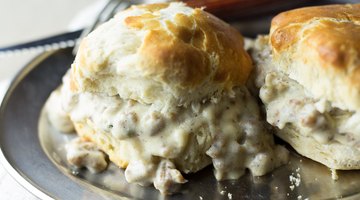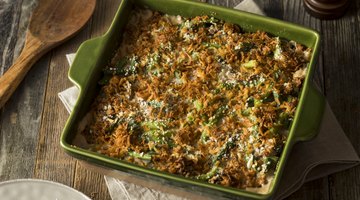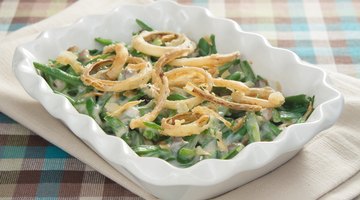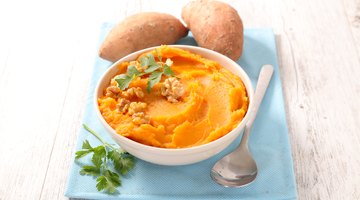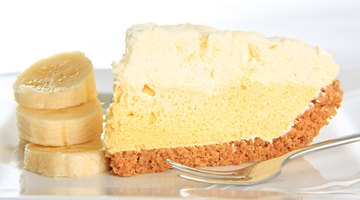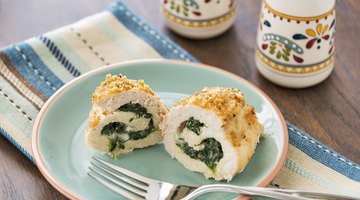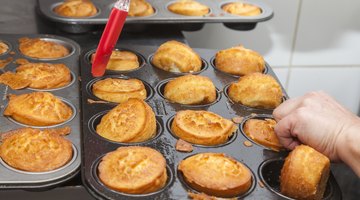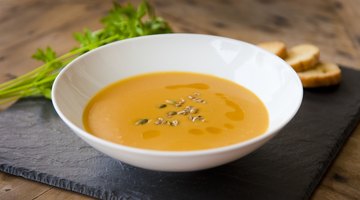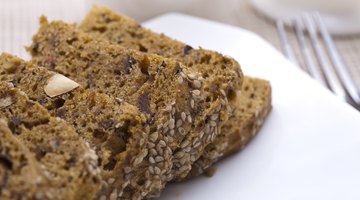 View Full Gallery
References
Resources
Writer Bio
Devra Gartenstein is a self-taught professional cook who has authored two cookbooks: "The Accidental Vegan", and "Local Bounty: Seasonal Vegan Recipes". She founded Patty Pan Cooperative, Seattle's oldest farmers market concession, and teaches regular cooking classes.