Once the temperature outside is warm and the days are longer, evening walks filled with the aromas of lavender and jasmine are the perfect way to decompress and reflect. If you feel like taking de-stressing a step further, though, a soothing bath with spring-inspired bath salts will soothe your muscles and mind. It doesn't take much to make your own spa-like bath salts. Just follow the directions below, put your phone away, light some candles, grab a magazine, and get relaxing.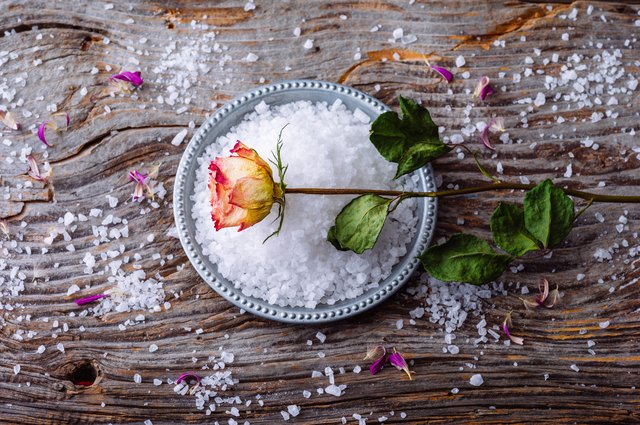 You'll Need:
2 cups epsom salts

2 tbsp essential oil (we prefer lavender)

1 cup lavender buds (can be fresh or dried)

3/4 cup dried rose petals (can be purchased here)

3/4 cup dried chamomile (can be purchased here)

Instructions:
In a glass bowl, mix epsom salt and essential oil.
Once the epsom salt is coated with the essential oil, add the lavender, rose, and chamomile.
Mix well and store in an airtight container. When you're ready to use the bath salt, simply add desired amount directly into hot bath, or in a bath tea bag (for easier post-bath clean up).
You might also like these 3 bath recipes (made with ingredients that are probably already in your kitchen!) #win
Share your favorite bath recipes in the comments below!