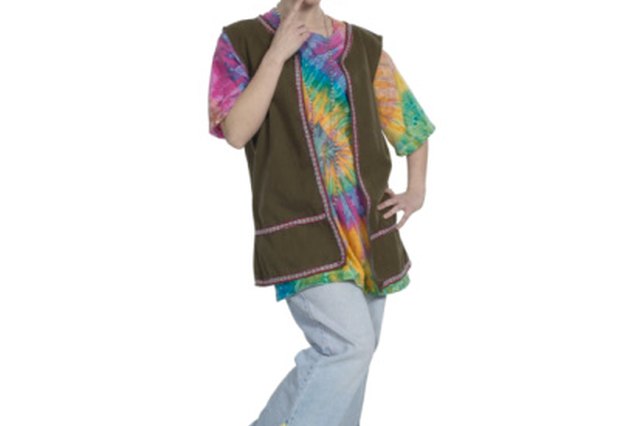 Ablestock.com/AbleStock.com/Getty Images
The 1960s were a time of exploration with unparalleled fashion trends. Bright colors and funky patterns were worn alongside classic and solid-colored outfits. Flower power was everywhere, with floral fabric being used on dresses, pants, skirts, shirts and accessories. However, fashion from the mid-1960s wasn't always inspired by the hippie culture. Jacqueline Kennedy Onassis was a fashion icon from the decade, and her sophisticated influence is still admired today.
Dresses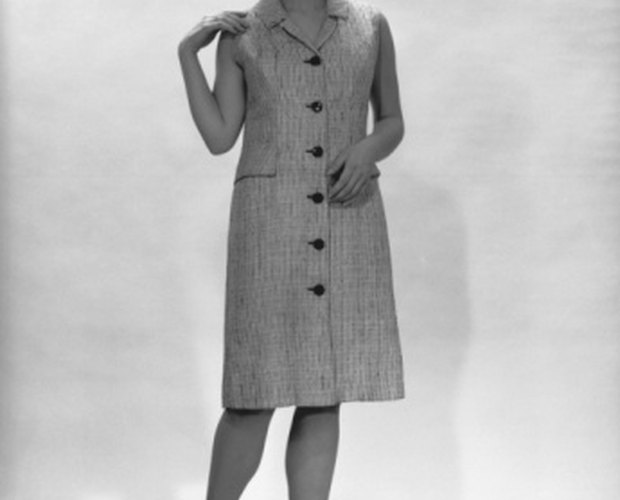 George Marks/Retrofile/Getty Images
Shirtwaist dresses remained popular throughout the mid-1960s. But the hemlines started to become shorter. Bright colors, like orange and yellow, were very popular. During this psychedelic period in time, women would sometimes wear dresses with funky patters and bright tights or stockings to match. Classic A-line dresses were also still in fashion.
Miniskirts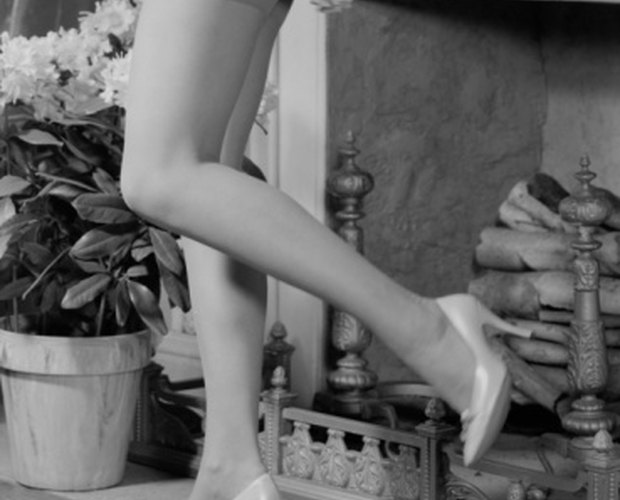 George Marks/Retrofile/Getty Images
Women's liberation was a big part of the 1960s. The youth of this decade embraced more risque clothing and the miniskirt was born. Mary Quant, a London boutique owner, is credited with creating mass appeal for the miniskirt. Soon enough, miniskirts, minidresses and lots of legs became the new rage.
Tie Dye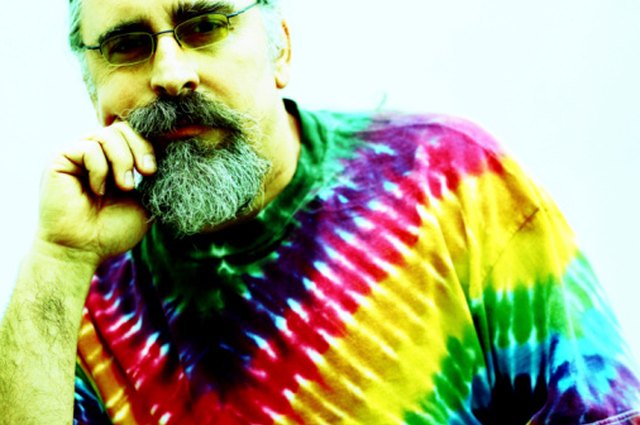 Ablestock.com/AbleStock.com/Getty Images
Bright colors were especially popular with the youth of the 1960s, who used them to express their creativity. The design options were endless with tie-dye clothing. Tie-dye clothing was made with lots of colors that were twirled, swirled and mixed for a one-of-a-kind look. These patterns were used on shirts, shorts, dresses and accessories.
Pants
Creatas/Creatas/Getty Images
Bell-bottoms and belly buttons were gaining momentum in the mid- to late 1960s. Hip-hugger pants were a new style of clothing that allowed women to bare their midriffs. These types of pants were also fashionable when worn with belts to accessorize outfits. Culottes were another new type of clothing. They looked similar to a skirt, but were actually pants. The loose-flowing outfits were perfect for remaining comfortable while entertaining.