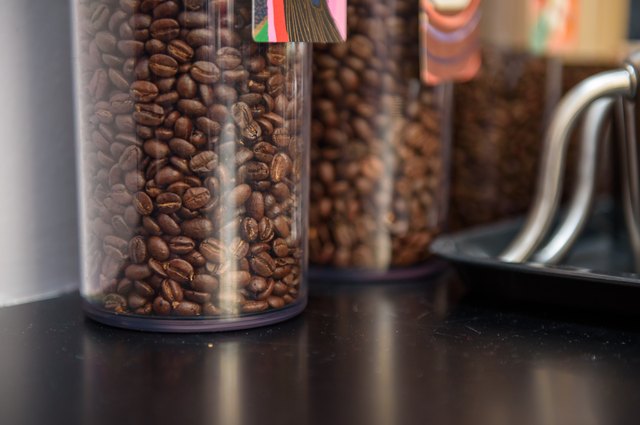 Douwe Egberts is a popular international brand of coffee produced by Sara Lee Coffee and Tea Hellas S.A. The Douwe Egberts coffees are largely found in restaurants and are produced for out-of-home use. However, thanks to the Internet, Douwe Egberts coffee is available to purchase and brew at home. Also, since the invent of coffee pods, Senseo Douwe Egberts coffee pods are now available at a variety of retailers.
igourmet.com
igourmet.com sells Douwe Egberts Medium Roast Ground coffee in 8.8 oz packages.
Enjoy Better Coffee, LLC
Enjoy Better Coffee, LLC sells two-packs of Douwe Egberts Real Coffee Dark Roast.
Amazon.com
Amazon.com carries a wide variety Senseo Douwe Egberts Pods. Flavors include: Dark Roast, Medium Roast, French Vanilla, Vienna Hazelnut Walts, Brazil Blend, Kenya Blend, Sumatra Blend, Irish Cream and Columbia Blend. There's also a variety pack available that contains Sumatra Blend, Brazil Blend, Kenyan Blend and Colombia Blend. Visit Amazon.com and enter "Douwe Egberts" in the search bar.
Target.com
Target.com offers several Senseo Douwe Egbert coffee pods, including Colombia, Dark Roast and Kenya. Visit Target.com and enter "Douwe Egberts" in the search bar.
Yahoo! Shopping
For one-stop shopping, visit shopping.yahoo.com. Enter "Douwe Egberts" or "Douwe Egberts coffee" to receive a list of retailers and the variety of coffee they offer. You'll find a wide variety of regular, ground coffee, instant coffee and pods available from multiple online retailers.
References
Resources