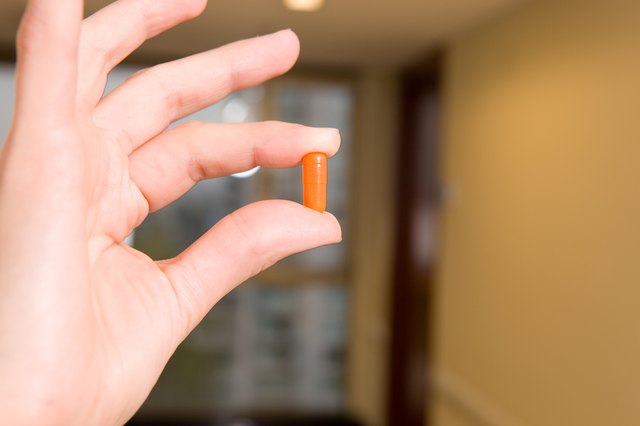 Iromaya Images/Iromaya/Getty Images
Iodoral is an iodine health supplement. Its ingredients are iodine and potassium iodide. Iodoral was originally made to provide increased iodine to the thyroid gland. An increase of iodine increases stamina and weight loss, according to the website of Optimox, the manufacturer of Iodoral. But the supplement also has been used for weight loss.
Use
Alexander Raths/iStock/Getty Images
Iodoral should be taken only when a person suffers from hypothyroidism. Signs of the condition include fatigue, weight gain and sensitivity to cold temperatures, according to Mayo Clinic. A proper diagnosis should be made first by a physician. Iodoral claims to increase production of thyroid hormones by the thyroid gland, according to Optimox.
Tablet Information
Iodoral is not a prescription medication; rather, it is categorized as a nutritional supplement. Each Iodoral tablet contains 5 mg Iodine and 7.5 mg potassium iodide. Tablets are covered in a thin glaze to avoid the harsh taste of iodine and gastric upset.
Before Taking Medication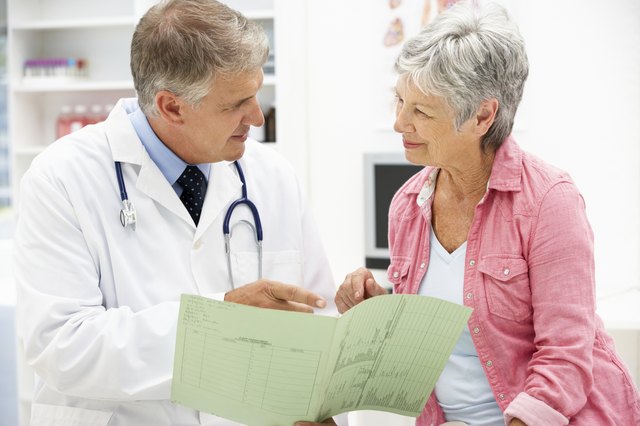 Catherine Yeulet/iStock/Getty Images
Discuss Iodoral with a physician before taking the supplement, Optimox's website says. Laboratory blood work including hematology, complete blood count and thyroid function tests might need to be ordered. A visual inspection, using an ultrasound machine, will measure the size and appearance of the thyroid gland. Keep notes on the side effects while taking Iodoral for the first several months and review those notes at a doctor's visit.
Advantages and Disadvantages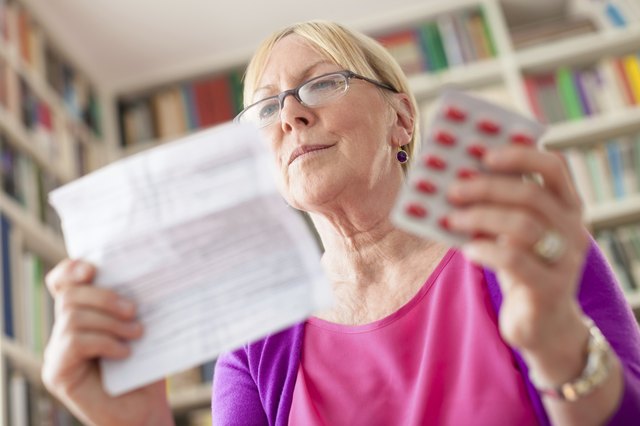 diego_cervo/iStock/Getty Images
Iodoral might increase the function of the thyroid gland and increase weight gain for someone who suffers from hypothyroidism; weight gain is commonly associated with low thyroid function. The supplement comes in pill form, a form more simple to take than a liquid iodine solution.
One disadvantage: Iodoral must be paired with vitamin A to be beneficial. Still, the supplement can be taken only by someone who suffers from a low functioning thyroid.
Side Effects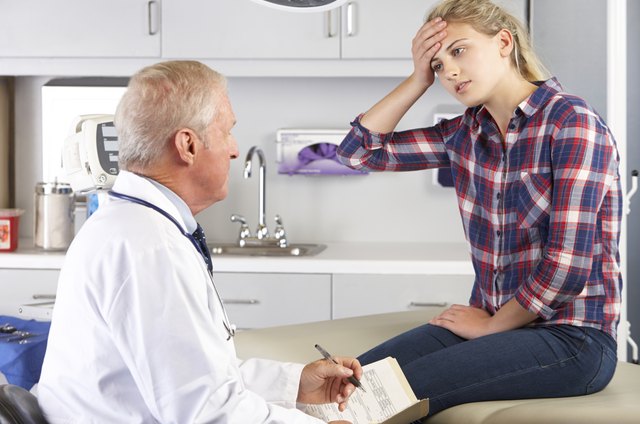 Monkey Business Images Ltd/Monkey Business/Getty Images
Iodine and iodide ingestion might cause several side effects. Skin lesions, similar to acne, might appear on the body. A person can experience an unpleasant, brassy taste in the mouth. Increased mucous and saliva in the mouth could be present. Sneezing and frontal headaches might occur. Contact a health care provider if side effects persist.
References