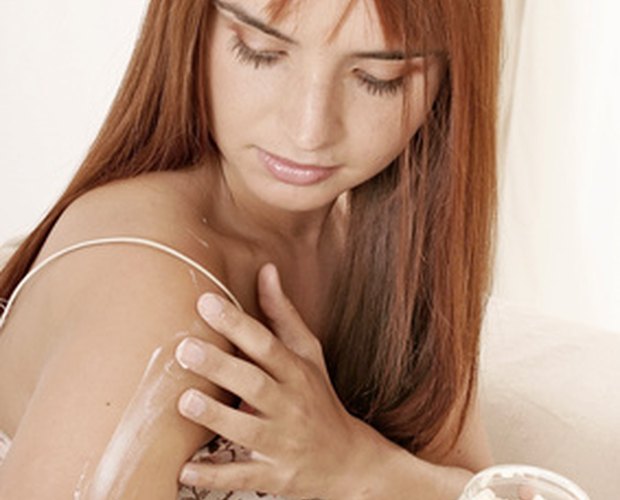 woman putting some cream image by forca from Fotolia.com
Geritrex Hydrophor Ointment is a dermatologically tested, over-the-counter skin cream, manufactured by the pharmaceutical company Geritrex Corporation. The water-based ointment is designed to soothe and protect dry, sensitive and chapped skin.
Types
The hydrophor ointment comes in two different size jars: 100 g or 16 oz. The Geritrex Corporation also manufactures sterile dressings soaked in the hydrophor ointment, to help speed up the skin's healing process.
Uses
The ointment is designed to be applied on problem areas of skin, on the face and body; it also helps to soothe and treat diaper rash. Geritrex hydrophor ointment should always be applied to clean, dry skin.
Benefits
Once topically applied, the ointment forms a special barrier over the problem area and effectively protects the skin and locks in moisture. It contains no perfumes or skin irritants, making it suitable for use on sensitive skin.