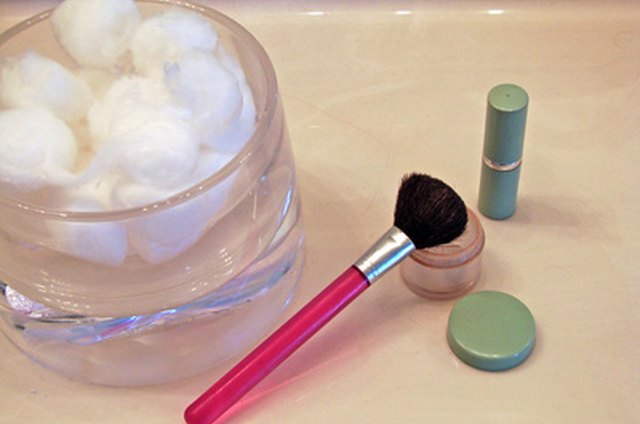 Face illuminator, also known as highlighter, is a cosmetic product that accentuates facial features and gives the skin a natural-looking glow. Face illuminator products are available in liquid and powder form.
Active Ingredients
Face illuminators contain light reflecting ingredients that make the skin appear luminous. Some of the most commonly used ingredients include mica or silver-titanium particles or micronized crystals.
Application
Most face illuminators should be applied after foundation and before powder. If using illuminator in a powder form, a light application with a powder brush will help ensure that it does not look harsh. Liquid illuminators can be applied with the fingers, a foundation brush or makeup sponge.
Benefits
In addition to highlighting the skin, a face illuminator can correct facial features. For example, a wide nose can appear smaller when illuminator is applied down the center of the nose and a darker shade of makeup is applied to the edges. Applying illuminator to the tip or edge of a smaller feature, such as the chin or cheekbones, will help that feature stand out.