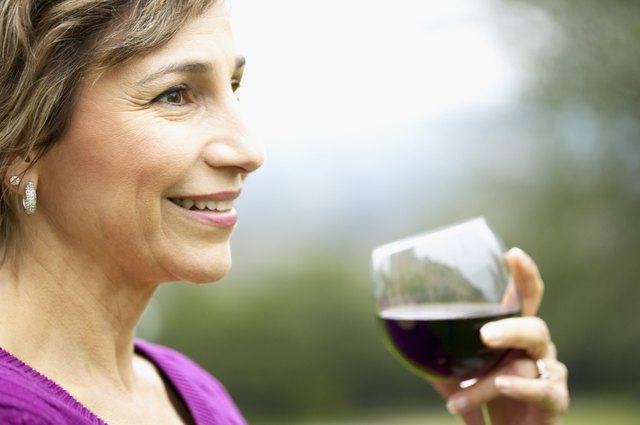 Creatas/Creatas/Getty Images
Once used primarily as a blending grape, Malbec has now come into its own as a single varietal and is being grown in many wine regions throughout the world. Malbec is the signature wine of Argentina and has made a new name for itself with red wine lovers.
Malbec Characteristics
ChristianJung/iStock/Getty Images
Malbec has been referred to as a rustic Merlot because of its earthy, woody character. It is typically a medium-bodied to full-bodied red wine with red fruit flavors of plum and blackberry jam. Its aroma, or nose, consists of earth and chocolate. Malbec has become popular because of its versatility and ability to pair with many foods.
Red Meats
pilipphoto/iStock/Getty Images
Malbec pairs very well with all types of red meats such as barbecued beef, grilled steak, fillet mignon, flank steak, roast beef, prime rib and pot roast. While drinking, enzymes in red meat soften the tannins of the wine and bring out its fruit. Malbec also pairs well with stews such as beef bourguignon and stroganoff. Roast leg of lamb and grilled lamb chops are also good accompaniments to Malbec.
Pork
soponbiz/iStock/Getty Images
Many pork dishes pair well with Malbec. Grilled pork chops, pork roast or barbecued pork ribs are good matches.
Grilled Tuna, Salmon and Halibut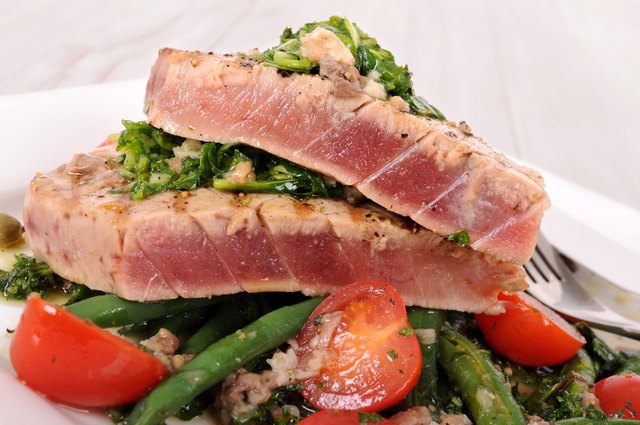 Junghee Choi/iStock/Getty Images
Any grilled, thick-fleshed fish like tuna, salmon or halibut are complimented by Malbec and its mild tannins.
Roast Fowl
AGfoto/iStock/Getty Images
Roast chicken and turkey will stand up well to the earthy flavors of Malbec.
Tomato-Based Dishes
Bernd Jürgens/iStock/Getty Images
All tomato-based pasta dishes such as ravioli, lasagna and cannelloni pair well with Malbec, as does seafood tomato sauce dishes with mussells, clams and calamari.
Spicy Mexican and Indian Food
StockSolutions/iStock/Getty Images
Not many red wines pair well with spicy foods, but Malbec's versatility and natural acidity make it a good match to stand up with Mexican dishes such as beef tacos or burritos and Indian curry dishes such as lamb or beef.