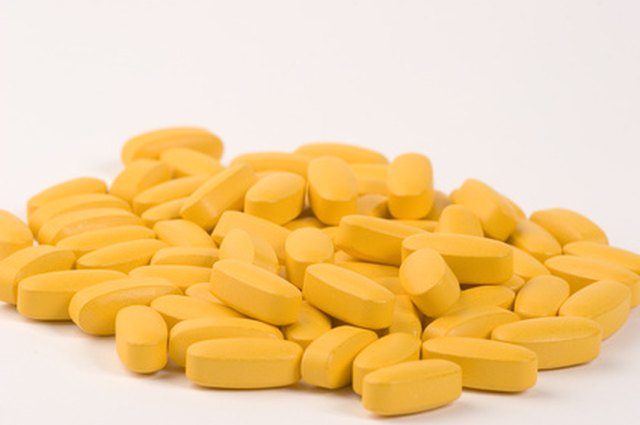 Garlique is a garlic supplement produced by the company Sun Source. The supplement comes in pill form that is enteric coated, meaning that the contents of the pill are absorbed in the small intestine, not in the stomach. The pills are odorless and tasteless and, according to Sun Source, provide the same benefits as ingesting actual garlic if taken once a day. However, as of May 2010 the FDA has not confirmed the benefits of Garlique.
Lower Cholesterol
According to Sun Source, Garlique pills help lower a person's cholesterol level due to the natural properties of garlic. However, in order to make sure that Garlique helps lower cholesterol, Sun Source encourages the person taking them to also maintain a diet low in cholesterol.
Helps Promote Cardiovascular Health
Sun Source also claims that Garlique promotes cardiovascular health due to the fact that it contains allicin, an active ingredient in garlic that reportedly has helped people with heart problems or high blood pressure.
Odorless
Garlique is completely odorless unlike the actual garlic, meaning a person can ingest Garlique without having to worry about potent garlic breath in the future.