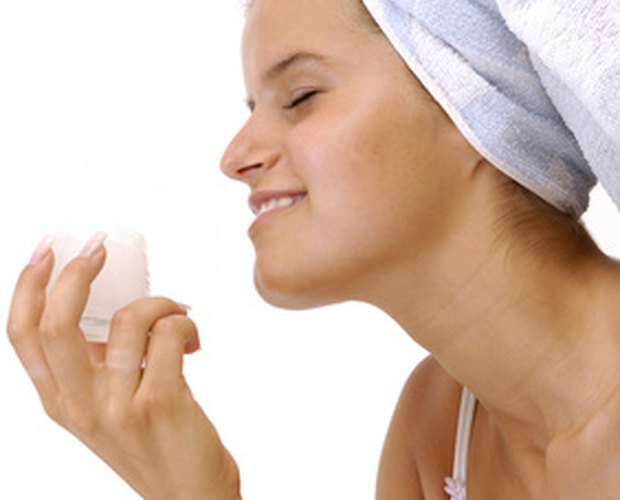 skincare image by Tomasz Wojnarowicz from <a href='http://www.fotolia.com'>Fotolia.com</a>
Estheticians are skin care professionals who work in salons, spas and makeup counters. For those who enjoy a flexible schedule, discounts on beauty products, being their own boss and diverse career options, there are many benefits of being an esthetician.
Flexible Schedules
Many estheticians, especially those who are self-employed, enjoy the benefits of having a flexible schedule. Being self-employed within a salon allows you to create your own schedule tailored to your lifestyle. For example, if you have children, you can open up your work schedule during the hours they are in school or on weekends so that you do not have to sacrifice paying additional money to a babysitter while you are at work. Having a flexible schedule also allows you to schedule in days off when you need them without having to request time off from a supervisor.
Discounts on Beauty Products
For those who are beauty addicts, discounts on beauty products provide a great benefit of being an esthetician. Once licensed, estheticians have the benefit of obtaining free memberships at a number of licensed professional's-only beauty supply stores. These stores offer discounts of up to half off retail pricing to licensed estheticians.
Be Your Own Boss
A lot of estheticians are self-employed, which means you can be your own boss. If you are a type of person who enjoys making your own career decisions, creating your own work schedule and building your business from the ground up, then you will enjoy being an esthetician.
Diverse Career Options
Estheticians also have the opportunity to choose their desired career within the field. Some estheticians choose to work as skin care experts within a salon or spa environment, while others become makeup artists for large brands in department stores. Some even become medical estheticians within a medical office. According to the Austin-Weston Center of Cosmetic Surgery website, estheticians who partner with a surgeon make a career move that offers great growth potential.
References