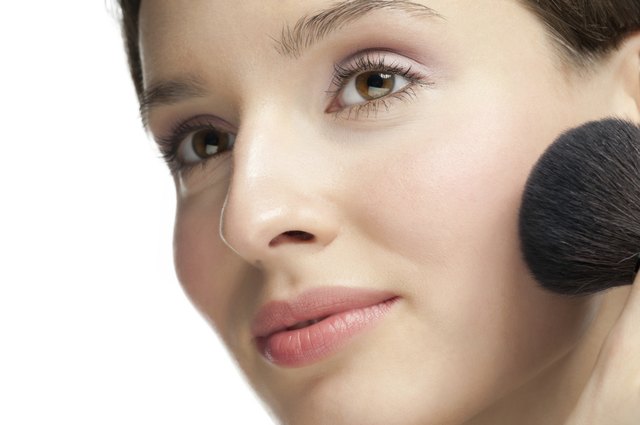 malyugin/iStock/Getty Images
When it comes to minding your makeup, brushes make the magic. It's good to have a variety of brushes on hand for a flawless face, but a kabuki brush wields extra power thanks to its versatility. This handy tool can accomplish many tasks on its own -- from foundation application to blending blush.
Fabulous Functions
Thanks to a large, firm brush head with lots of tightly-packed bristles, the Kabuki brush creates a full-coverage, airbrushed look. A short handle provides extra control during application. Use it to dust on some blush, get glowing with bronzer or apply mineral foundation.
Choose It, Use It
Look for a Kabuki brush with a firm brush head and natural bristles, as opposed to synthetic ones; natural bristles do a better job of holding onto pigment, and they help your brush last longer. Some Kabuki brushes come in retractable casing, which draws the brush head inside for protection.