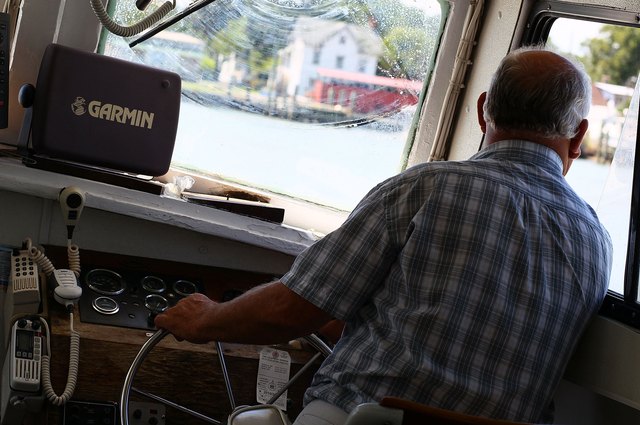 Mark Wilson/Getty Images News/Getty Images
Maryland's culinary traditions are largely tied to Chesapeake Bay seafood, and rightly so. Its bounty of fish, shellfish and -- most notably -- blue crabs, is legendary. Still, it takes more than fish to fill a table graciously, and the state's traditions include a number of longtime favorites. Many of these are desserts and sweet treats. The Old Line State has a few distinctive specialties of its own, and shares others with its neighbors in the mid-Atlantic and Southern states.
The Smith Island Cake
Maryland's official state desert is the Smith Island cake, named for the tiny Chesapeake island where it originated. It's assembled from multiple pancake-thin layers of yellow sponge cake, filled and covered with chocolate icing. Modern Smith Island cakes can consist of up to 10 or 11 layers, so thin that the finished cake remains only 3 inches tall. Bakeries in other parts of the state have their own renditions of this classic, sometimes using other varieties of cake or frosting. Numerous islanders bake the cake as a cottage industry, selling the sweet treats to visiting tourists.
Indian Pudding
If Smith Island cake is Maryland's official dessert, Indian pudding might be one of its oldest. The primary ingredient is cornmeal, known as "Indian corn" in the early days of the Colonies to distinguish it from other grains. It's made by cooking cornmeal with milk and molasses, traditionally an inexpensive and widely available sweetener. Once the corn porridge is cooked, the baker whisks butter, eggs, and warm spices -- ginger, nutmeg and cinnamon -- into the mixture, and bakes it in a buttered baking dish.
A Few Cakes
A number of cakes, though not necessarily unique to Maryland, are widely enjoyed traditional desserts. One is black walnut cake, which takes advantage of the plentiful nuts growing around the shores of the Chesapeake. Two others are the Lady Baltimore and Lord Baltimore cakes, bearing the names of the family that founded the colony. The cakes' ancestry isn't that long -- they likely date from the late 19th or early 20th century -- and they're thought to have originated in Charleston. Nevertheless, the light, fluffy Lady Baltimore and richer, yellow Lord Baltimore enjoy wide popularity in Maryland. The Lady Baltimore is made with egg whites, while the Lord Baltimore uses up the yolks; a pleasing degree of symmetry for frugal bakers.
Local and Regional Specialties
Many other desserts are established traditional favorites in various locations throughout the state, though you'll need to invest some time in finding them. Local parish or community-group cookbooks are a good source for these small-scale specialties. Maryland-born chef John Shields also collected and recorded several in his 1998 "Chesapeake Bay Cookbook." It's also important to recognize that not all traditional Maryland desserts are homemade. For example, Berger's has sold its fudge-topped sugar cookies in Baltimore since 1835, longer than many iconic home-baked recipes have been around.