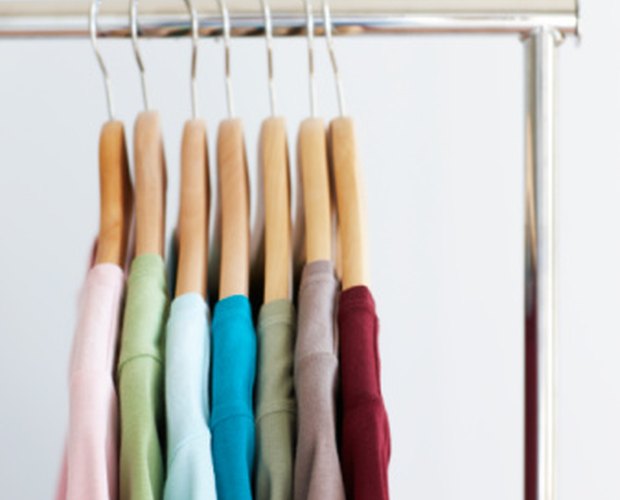 Jupiterimages/Polka Dot/Getty Images
Although you can live anywhere and be a fashion designer, you will find it easier to succeed if you reside near the action. Mingling with others in the industry offers the opportunity to network so you can begin making yourself a name. The world's top fashion capitals are the best place to live if you are planning a career as a fashion designer.
Milan
In addition to being one of the fashion capitals of the world, Milan is Italy's largest city and capital of the Lombardy region. Although Milan has a faster pace and a higher cost of living than other Italian cities, such as Rome, Venice and Naples, you will be surrounded by some of the biggest names in fashion. The roots of fashion in Milan began during the Renaissance. Big labels in fashion such as Versace, Moschino, Dolce & Gabanna, Armani and Prada are headquartered in Milan.
Paris
Paris is credited with being the world's first capital of fashion. Haute couture (one of a kind designs) houses were established in the late 1800s. Today the "golden triangle" of Paris, formed by the Champs-Elysées, Avenue Marceau and Avenue Montaigne, is home to the most elite fashion houses of the world. Chanel, Christian Dior, Givenchy, Yves St. Laurent, Jean Paul Gaultier and Louis Vuitton are just some of the big fashion names that are found in Paris.
New York
If you prefer to live in the United States, both Miami and Los Angeles have large and influential fashion scenes; however, New York is THE place to be. With much of Europe in shambles during World War II, the United States had the opportunity to capitalize on many industries. New York stepped up to fill the hole in the fashion world and held its first fashion week in July 1943. Popular American designers such as Tommy Hilfiger, Ralph Lauren, Michael Kors, Donna Karan and Vera Wang are all headquartered in New York.
London
As one of the world's leading centers of finance, art, entertainment and commerce, it is no surprise that London has emerged as one of the world's fashion capitals. Its fashion scene is relatively new with their first fashion week held in 1984. You might not enjoy London's notoriously dreary weather, but as a fashion designer you will have the opportunity to work for or mingle with big British designer names such as Stella McCartney, Alexander McQueen, John Galliano, Paul Smith, Christopher Bailey and Vivienne Westwood.