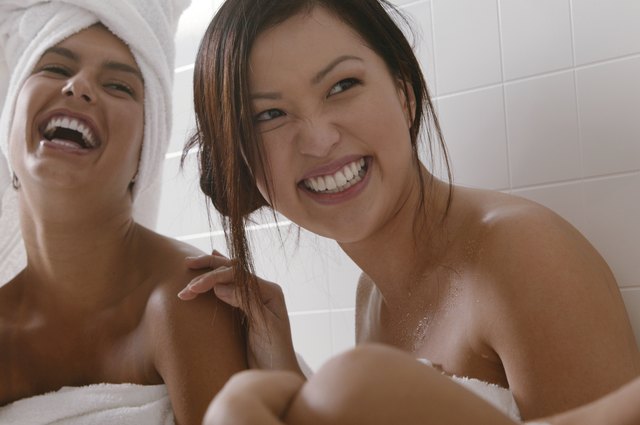 Comstock/Comstock/Getty Images
Body wraps are wonderful spa treatments that work to tone and tighten skin, eliminate the appearance of cellulite, rid the body of toxins and improve circulation. They can also be expensive to keep up at the spa, so homemade body wraps are an ideal way to create the benefits at home. There are various types of wraps that can be done, from slimming an area to moisturizing dry skin. For a super skin-firming wrap, the two best ingredients to use are clay and kelp. Both of these items can be found at an apothecary or natural food store.
Ingredients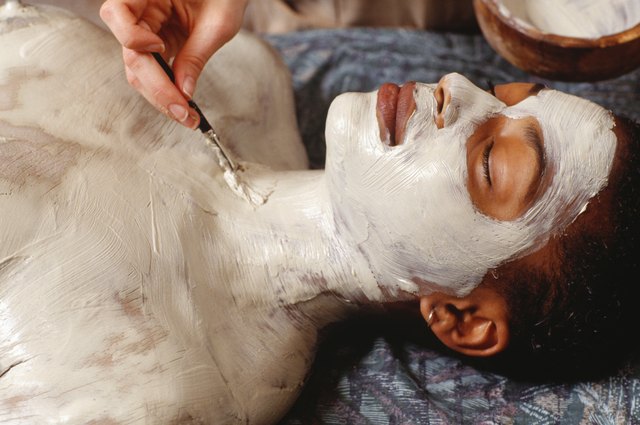 Steve Mason/Digital Vision/Getty Images
The two most important ingredients in a skin-firming detox body wrap are clay and seaweed kelp. Kelp helps to reduce inches as well as soften the skin, while clay is used to detoxify the body and tighten the skin. Sea salts used in the body wrap also contain minerals such as magnesium, which is beneficial to anti-aging efforts. The ingredients needed for a body wrap are:
2 cups of clay--Yellow Kaolin for normal skin, Pink Kaolin for dry skin and Bentonite for oily skin 1 cup powdered Kelp 1 cup Sea Salt
Application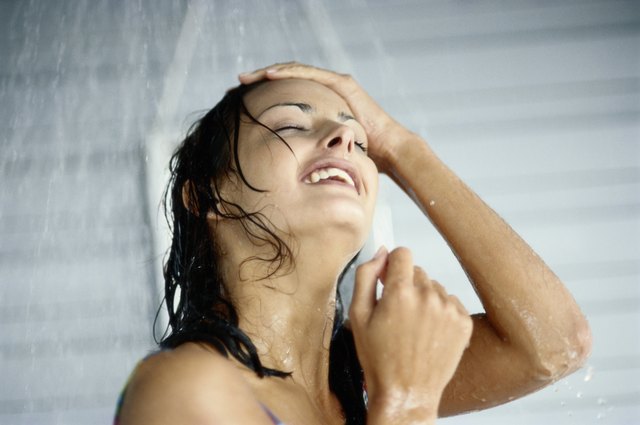 Hoby Finn/Digital Vision/Getty Images
Before you apply your body wrap, take a warm shower to open up pores and soften the skin. Drink plenty of room-temperature water to flush out any toxins before the wrap, as well as after it. Lay out a plastic sheet to lay on while you are applying the mixture and gather at least five salon towels to cover the body after applying the wrap. You can find these towels at beauty supply stores or use linen sheets.
Boil at least 8 cups of water in a large pot and allow to cool for application to the skin. Combine the mixture together thoroughly and apply on the legs, stomach and arms. Next, add the linens or towels to the water pot and then apply to the body, covering it from the legs up. Cover with a plastic sheet and sit for about 1 hour.
Results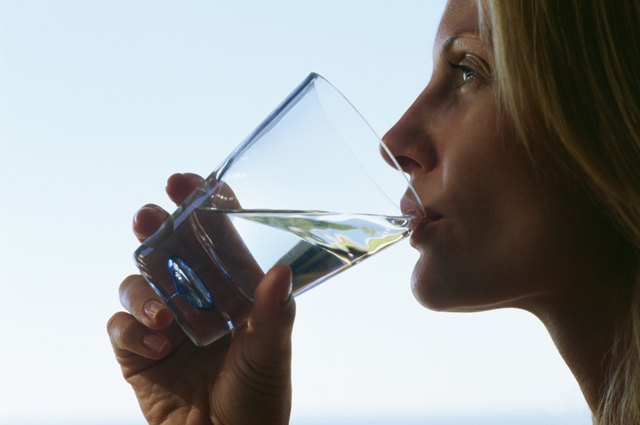 Polka Dot Images/Polka Dot/Getty Images
After the hour, remove the body wrap and rinse off in a cool shower. Be sure to drink plenty of water before and after the wrap to keep toxins out of the body. The wrap should leave skin soft and firm and should be done once a week for 2 months for best results. Always avoid sugar, fatty or fried foods, soda, and alcohol after a spa treatment for at least 24 hours.