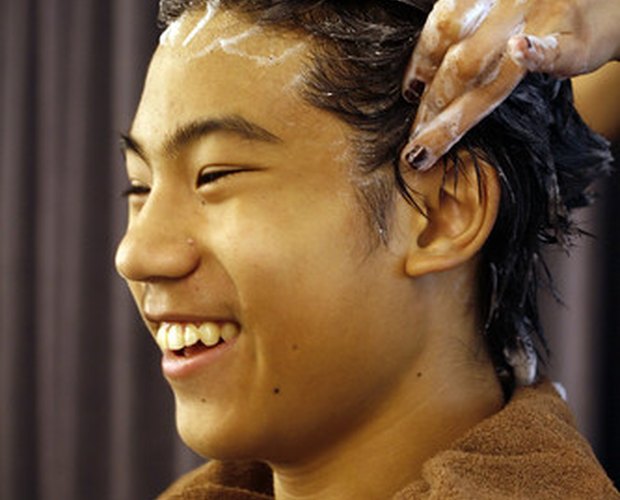 Image by Flickr.com, courtesy of nutmeg) (megan soh
Urea in cosmetics and hair products is synthetic, not derived from animal products, and exists as a chemical in powder or pellet form. It is generally added to shampoo because of its anti-fungal, anti-microbial qualities and because of its ability to act as a moisturizer for dry, rough, cracked and flaky skin.
Why Urea?
According to Cosmeticsinfo.org, urea "minimizes the change in the acid/base balance of a product when other ingredients are added." It also slows down moisture loss while increasing moisture content in the top layers of skin.
Is Urea Legal?
Urea is approved for use in shampoos, as well as other cosmetics and personal care products, by the United States Food & Drug Administration. Health Canada, however, does not permit the use of urea in personal care products.
Questions about Urea Use
Use of urea is sometimes linked to skin irritation and dermatitis, while others claim that urea helps to ease skin irritation and dermatitis. Like any chemical that presents varying results in a range of users, it is advised to consult a physician for advice about how its use may affect you.
Shampoos That Contain Urea
Many brands of shampoo contain urea (sometimes identified as "diazolidinyl urea"). Shikai, Aveda, Synergy, ProCyte, and John Frieda are just a few of the many companies that produce shampoos with urea as one of the ingredients.
Other Uses of Urea
Urea is used in the production of many other products, such as teeth whiteners, baked goods and cigarettes.
References