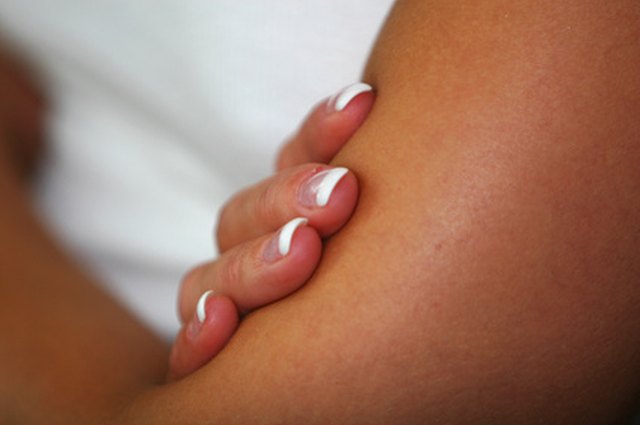 Gel nails are a type of fake nails that are growing in popularity because of their realistic appearance and durability. These types of nails are constructed through a multistep process that is usually conducted by a professional nail technician. However, if you have access to certain salon supplies and equipment, you can perform this task yourself, especially if you have seen the process completed by a technician. One of the primary steps within this process is the application of a special powder.
Prepare the nails by removing existing nail polish, pushing back the cuticles and buffing the nails with an emery board. Wipe off any dust and shape the artificial nails to fit the contour of the natural nails. You will also buff and wipe down the artificial nails once they have been attached.
Protect your workspace with a paper towel or similar covering and place one hand on top of the covering.
Dip a small plastic spoon (usually comes with the gel nail kit) into the powder and scoop some up. Use a level spoonful.
Sprinkle the powder evenly across each nail as you gently turn each nail from side to side. This helps to distribute the powder evenly. Repeat this step to ensure maximum coverage.
Complete the rest of the nail application process, which involves curing under a UV light, buffing and sealing.
Buff and wipe down the artificial nails once more.