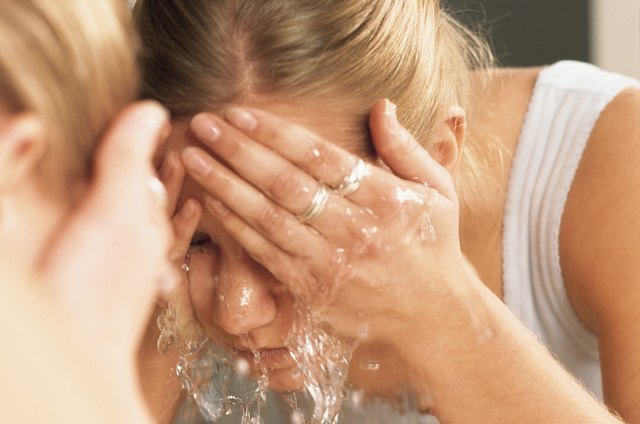 Photodisc/Photodisc/Getty Images
Wheat grass is known for its skin cleansing ability, both internally and externally. Applying wheat grass to the skin can help reduce acne, wrinkles, and eczema, according to wheat grass expert Li Smith. Wheat grass is easily absorbed by the skin and contains many nutrients beneficial to it, such as vitamins A, C, and E.
Add a few drops of wheat grass juice to a dime-size amount of your favorite cleanser. Cleanse the skin to remove all traces of dirt, oil, or makeup. Dry the skin with a clean towel using a patting motion.
Pour about ½ ounce of wheat grass juice into a small bowl. Dip a piece of cotton, or a mask brush, into the wheat grass and apply a thin layer of wheat grass to the face.
Allow the wheat grass sit on the skin for approximately 20 minutes. Rinse the face with warm water and dry it with the clean towel.
Tip
Wheatgrass may be poured over the whole body and into bath water. Soak in the wheat grass water for 20 minutes for optimal results.
Wheat grass pulp may also be used as a mask and left on the skin for 15 to 20 minutes.