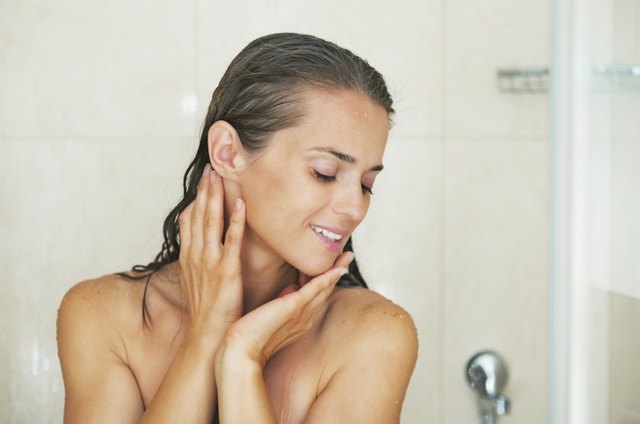 Alliance/iStock/Getty Images
Launched in 2005 to celebrate LUSH's 10th anniversary, shower jellies are just what they sound like -- a body and hair wash in a jiggly jelly form. Carrageenan seaweed gives shower jellies their unique texture and also nourishes hair and skin. Shower jellies are offered in a variety of scents, making it easy to find something that's perfect for you.
Using Shower Jellies
LUSH shower jellies are easy to use. Simply open the pot, scoop out of a glob of jelly with your hand and give it a squeeze, letting it cover your body. Next, rub it in like body wash for a fresh, fruity clean. Alternatively, grab a handful of jelly and rub it on yourself like a bar of soap. When the weather heats up, toss your shower jelly in the freezer, let it chill and then jump in the shower and rub the cool, refreshing jelly all over. When you feel squeaky clean, rinse with water and dry off as usual.
References