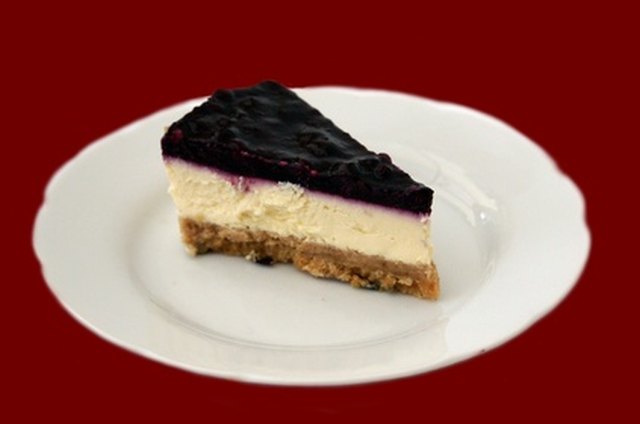 Cheesecake is a smooth, creamy dessert with a cult-like following. Most people don't have the time it takes to prepare, bake and chill cheesecake, but no-bake cheesecake requires little time or attention. If you compare instant pudding mix, which is ready to eat in minutes, to regular pudding mix, which according to the RecipeZaar website has to be "cooked and takes longer to set," there can be no doubt about the instant mix's usefulness in today's busy society. Its ability to set quickly makes it the perfect ingredient to add to a no-bake cheesecake.
Soften cream cheese by placing it into a bowl and microwaving it for 30 to 45 seconds, according to Diana's Desserts website.
Blend one half cup of milk with the cream cheese until it is smooth.
Add the pudding mix and 1 1/2 cup milk to the cream cheese mixture. Beat for about a minute; it should be thoroughly mixed.
Pour the mixture into a graham cracker crust and place it in the refrigerator to set. The gelatin in the instant pudding mix will cause the mixture to firm.