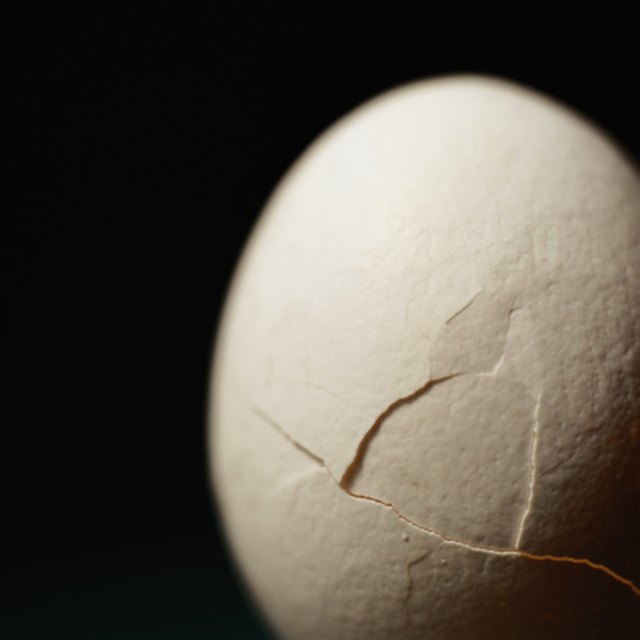 Photodisc/Photodisc/Getty Images
Egg whites are almost entirely protein, and can fortify the hair shaft, adding strength to hair that's been damaged by chemicals or heat. Not only is egg good for your hair, it's easy on your wallet, costing much less than store-bought conditioners. An egg treatment can make your hair shiny and silky. If you appreciate natural ingredients in your hair care products, try an egg treatment.
Crack an egg into a bowl. Mix it up with a fork until it's fluffy.
Add 1 tbsp. of plain yogurt and 1 tbsp. of honey to the bowl. Mix everything together well.
Pour the mixture onto clean, damp hair and massage it in. Wind all your hair around the top of your head and place a plastic shower cap over it. Wait 30 minutes.
Rinse the egg mixture out of your hair with cool water. Cool water should make your hair shiny and will rinse the egg out better than warm or hot water will. Style your hair as usual.
Warning
Warm or hot water may cook the egg, and you may find small pieces of scrambled egg in your hair.