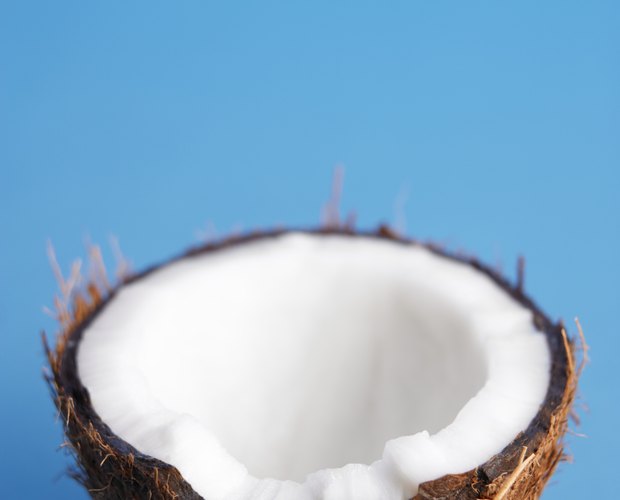 BananaStock/BananaStock/Getty Images
Women and men spend billions of dollars annually to mask problems with their skin. It is entirely possible in one year's time to personally spend hundreds of dollars on skin care products that are not effective. Realizing that you have inexpensive natural options to take care of your skin is important. Coconut oil is a natural edible product that you can use on your skin as a moisturizer.
Purchase cold-pressed or unrefined coconut oil.
Cleanse your face thoroughly and apply the coconut oil while your skin is still slightly damp. Coconut oil is typically solid at room temperature (below 76 degrees Fahrenheit) but will easily melt once it touches your warm skin. Scoop a small amount into the palm of your hand and rub until it liquifies before applying to your face.
Use a cotton ball to remove any excess oil on the skin. Coconut oil will be easily absorbed by the skin and shouldn't leave any greasy residue.
Use the coconut oil on your face, neck, elbows, knees, scars and anywhere you have dry, problem skin.