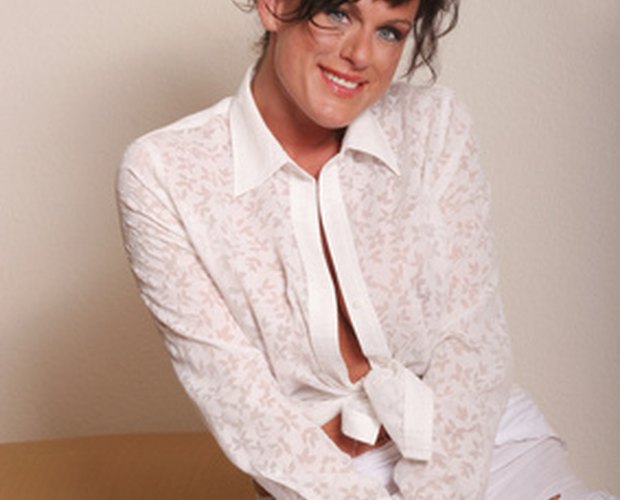 Hot rollers give your entire hair strand curl and body, but heated clips, such as the Clairol Quick Lift, give you lift just along the scalp. These rubber-coated clips are flat and placed comfortably in your clean, dry hair in just a few seconds. Keep your hair straight but stylish by using these hair lifts. Whether needing a quick lift before work or dressing up hair for an important evening out, Quick Lift clips will make you look as if you just left a trendy salon.
Brush out your hair to remove tangles. The hair should be clean and dry. Plug your Clairol Quick Lift into an electrical socket.
Plug in your flat iron or curling iron into an electrical outlet. When the appliance is heated, style your hair. Clamp the flat iron on a small section of hair about 2 inches from the scalp, and gently move the iron down the hair shaft toward the tips. If you're using a curling iron, clamp a small section of hair at the tips and gently curl the hair around the iron, moving up the hair shaft toward the head. Unplug the appliance.
Lift a 2-inch-wide section of hair with the pointed tip of a teasing comb. Raise the hair section up about 3 to 4 inches from your scalp.
Grip the Quick Lift clip by the clamp grip and squeeze the clamps together. This will open the Quick Lift clip.
Slide the open Quick Lift clip into the 2-inch section or your hair you're holding near the scalp. Do not place the heated appliance directly on your scalp. It should be about 1 inch from your head.
Add more clips wherever you want lift. Leave the clips in your hair for three to five minutes.
Remove the clips and arrange the hair with your fingers. Spray the hair with hairspray to set it in place. Unplug the Quick Lift clips.