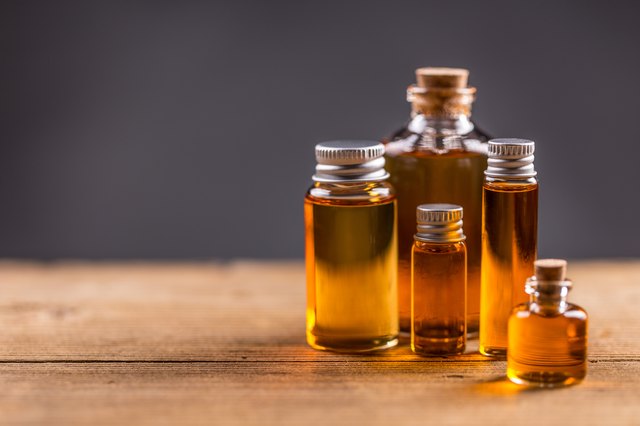 Many medicated dandruff shampoos are available to treat dandruff, but often these products smell medicinal and can irritate your scalp. An effective and natural remedy to treat dandruff flakes is Tea Tree oil, which is derived from the Tea Tree and is well-known as an effective anti-fungal and antiseptic.
Buy Tea Tree oil shampoo. Try Paul Mitchell Tea Tree shampoo, Natures Gate Rainwater Tea Tree oil shampoo and conditioner or Desert Essence Daily Replenishing Tea Tree oil shampoo.
Try Tea Tree essential oil, which is available at health food stores.
Mix Tea Tree essential oil with your shampoo. Mix 10 drops of Tea Tree oil for every 8 oz. of shampoo. Use this shampoo daily until you no longer have dandruff.
Apply a few drops of Tea Tree oil directly to your scalp before you shampoo your hair. Shampoo your hair as you normally would and then rinse thoroughly.
Tips
After you lather up your hair, let the Tea Tree oil shampoo sit for one to three minutes for best results.

Use Tea Tree oil to treat dandruff two to three times a week. Even after the dandruff goes away, continue using Tea Tree oil shampoo two to three times a week to prevent it from coming back.