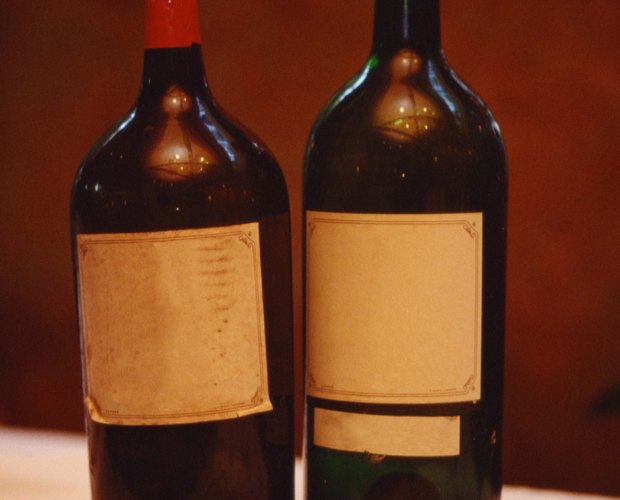 Jupiterimages/Comstock/Getty Images
Malbec is a type of grape used in wine-making all over the world, but it has become most popular in South American vineyards in recent years. Malbec grapes vary, but generally speaking, they produce a robust, bold red wine that is frequently blended with other varietals in order to soften its character. Malbec should be stored in the same manner as the rest of your red wine collection.
Avoid the fridge. Home refrigerators actually can damage wine over time, due to the tiny vibrations they make, especially as they rev up for another cooling cycle. Instead, invest in a wine cooler or a wine cellar.
Inquire with your local wine shop about wine storage fees. Many wine shops allow their most valued customers to store their personal wine in the store's cellar or wine coolers, making this a perfect option for collectors who don't have enough room in their home to store their wine, or who lack the proper storage equipment.
Place bottles on their sides to keep the cork moist and prevent spoilage. Avoid disturbing the bottles in order to keep any sediment from being dispersed throughout the product.
Store Malbec along with your other reds at a temperature of 50ºF to 55ºF.
Avoid exposing Malbec to drastic temperature changes, which can damage the cork and diminish the flavor of the wine. If you plan to take a bottle of wine to a summer party, for example, make sure to carry it in a cooler filled with ice.
Check the humidity of your storage area every few months. If it is too humid, mold can grow and cause corkage issues. The ideal humidity level for wine storage is 60 to 75% RH.