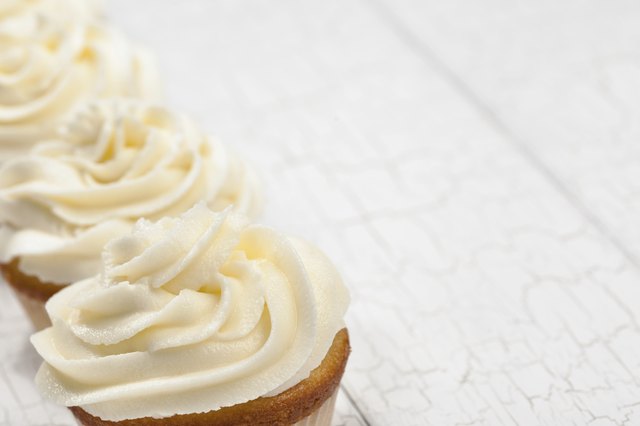 juliannafunk/iStock/Getty Images
Fluffy, sweet and indulgent, buttercream icing is a classic and versatile addition to a baker's repertoire. While ideally suited to cookies and cakes, buttercream icing can present a challenge to novice bakers, as the frosting can separate. While flavor isn't affected, the texture will be compromised, as separated buttercream icing is granular and gritty. Patience is key to mastering buttercream frosting, as the ingredients must be added at the right temperature and consistency to create the perfect sweet treat.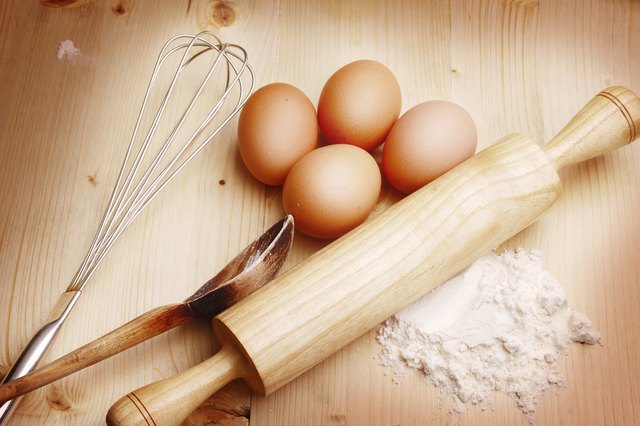 COSKUNA/iStock/Getty Images
Some buttercream-frosting recipes require egg yolks that have been heated in a double boiler over medium-low heat. Allow the egg mixture to cool sufficiently before adding cold, unsalted butter. If the egg yolks are too warm when the butter is added, the butter will melt, and the frosting will separate. Beat the egg yolks for at least 5 minutes after removing from the heat, and allow to rest for a minute or 2 after beating. When you rest your hand against the bowl of eggs, it should be warm to the touch, not hot enough to burn.
Roel Smart/iStock/Getty Images
Use unsalted butter that has softened at room temperature. Do not microwave the butter to soften it, and do not use melted butter in your frosting. The goal is for the butter to be soft enough to whip, while staying cool enough to keep the milk solids in the butter. Microwaving the butter, even for a short time, will heat the butter too much. Set your butter out to soften on the counter in the morning for a cake baked that afternoon, or set it out the night before if you will be baking in the morning.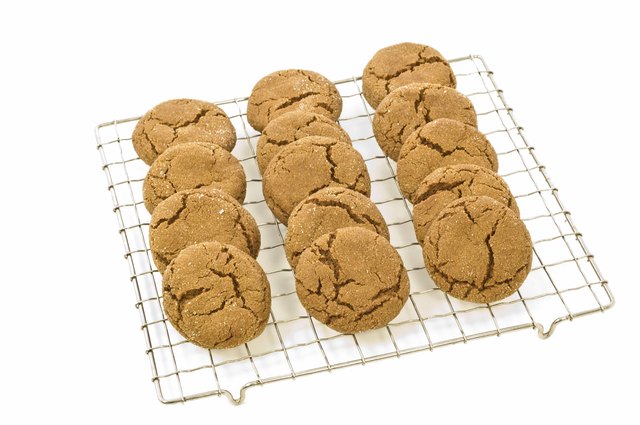 Sally Scott/iStock/Getty Images
Allow your cakes and cookies to cool completely before adding frosting. The residual heat can cause the butter in the frosting to melt, which will make your frosting separate. Baked goods should be completely cool to the touch before adding buttercream icing. Remove baked goods from their pan and place on a wire baking rack or a paper bag to cool for a minimum of 1 hour before frosting.