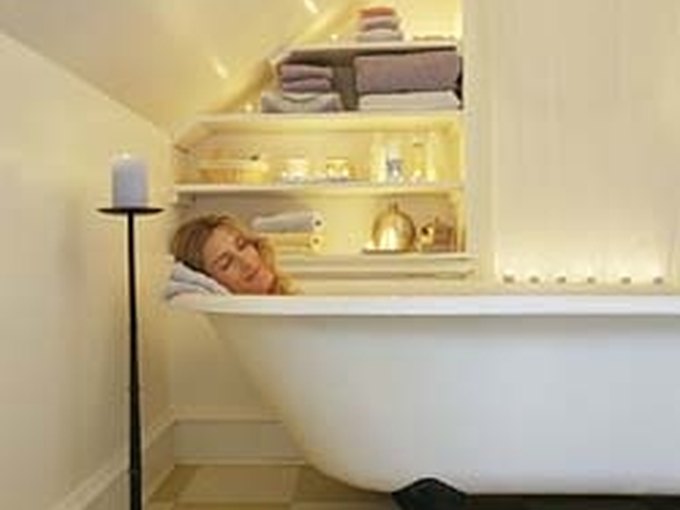 http://images.jupiterimages.com/common/detail/26/81/22778126.jpg
Beginning a spa in the home is a great way to save on overhead, but it may also take a while longer to build a clientèle. If the home has an extra room, it can be a perfect opportunity to put massage skills to use while bringing in an income. Be sure to have all of the proper certification in order to not only open a home business, but also have a valid massage license. Using a home for a spa can be ideal for creating a comfortable and cozy environment for many spa goers, unlike the stuffy businesses that end up in strip malls.
Design and decorate your spa room for the guests. Once you have the proper certification and licenses to run a home spa business, begin thinking about how you are going to decorate it. Choose Earth tones or neutrals for paint, in order to give the room and calming and inviting look.
Set up the massage table and make sure there will be plenty of room to move around before, during and after the treatment.
Add window treatments to any windows, so that the sunlight can be blocked from the guests during a treatment. For lighting, a simple overhead light can be used when cleaning or preparing the room, but during a treatment candles or candle sconces can provide ample lighting for the massage while till creating a tranquil environment to the client.
Make sure that all the proper accessories are in the room for each treatment. For massages or other body treatments you will need massage oils, scrubs and lotions. A foot bath is a great addition to soak feet for additional pampering, or even for treatments like reflexology.
Incorporate a sound system into the room for calming spa music. Target and other retailers sell great "sound escape" CD's, perfect for a treatment and last over an hour for less than $10. Depending on the type of treatment given, different sounds such as ocean mediation, Asian Zen or Celtic sounds can all be played during particular sessions.
Advertise. Hand out business cards to everyone, and even lay some out in certain business like salons or other areas that fit your demographic to generate a clientèle. Have friends or family share the word in order to get more people to notice your home spa.
Warning
Be sure to get all proper certificates for running a home business before beginning.