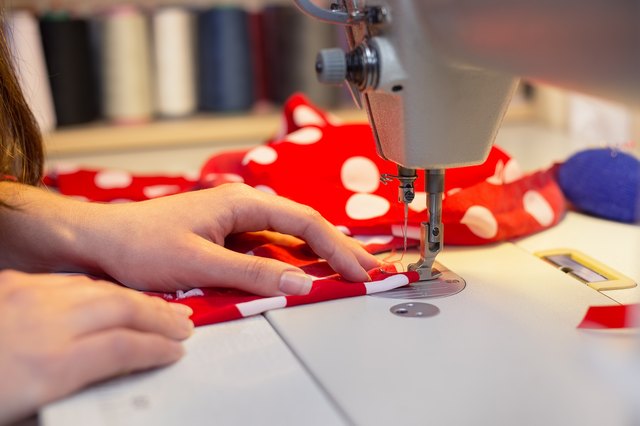 It's one thing to purchase a dress at an exclusive boutique that offers complementary alterations–if the dress you love is just a bit too long, a seamstress will shorten it for you. You can pick it up in a few days. If you shop in less exclusive settings, however, you may need to learn to shorten a dress to get the exact look you want.
Put on the dress in front of a full-length mirror. Decide how much shorter you want to make the dress. Place two pins in the dress to mark the length. Measure it.
Fold the hem of your dress to the inside to create a new hem line for your dress. Use a ruler or seam gauge to measure a precise line.
Pin the new hem in place and put on the dress in front of a full length mirror. Make certain this is the correct length. If you are satisfied, press the hem. If not, start again.
Mark a cutting line in the excess fabric and remove excess fabric. If you are sewing your hem by hand, leave approximately 2 ½ inches of fabric to put a new hem in the dress. If you are making a machine hem, you will need about an inch of fabric to work with.
Turn under the raw edge 3/8 inch; press to create a nice finished edge to work with.
Hand-stitch a blind hem or use your machine to create a flat, narrow hem.