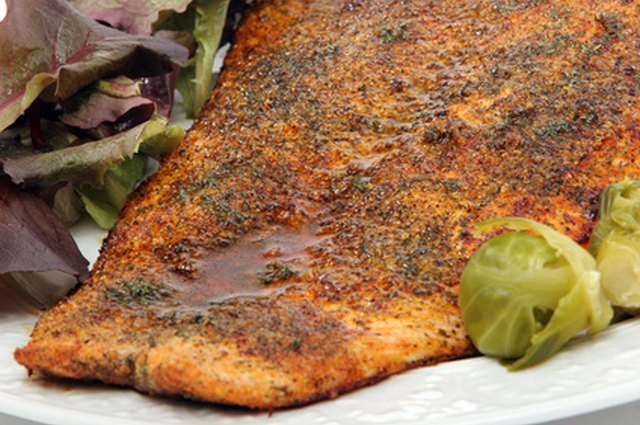 Red snapper is a white fish with a firm, meaty flesh that is very popular, and frequently available throughout the United States. Because it is a white fish, the flavor of red snapper is fairly mild. When it comes to seasoning red snapper, it is a fish that can take a lot of spices. A Cajun seasoning is a good example of how to season red snapper.
Prepare the Cajun spice rub. Add all the spices to a bowl and mix thoroughly.
Take the red snapper fillets and put them in the Cajun spice rub. Flip over the fillets until they are coated completely and evenly. Put the coated red snapper fillets on a plate.
Heat up a large skillet, and add the butter. Let the butter melt, coating the pan evenly, then lay the red snapper fillets into the pan.
Cook the red snapper for six to eight minutes. Flip and cook for the same amount of time on the other side. Serve with a wedge of lemon.