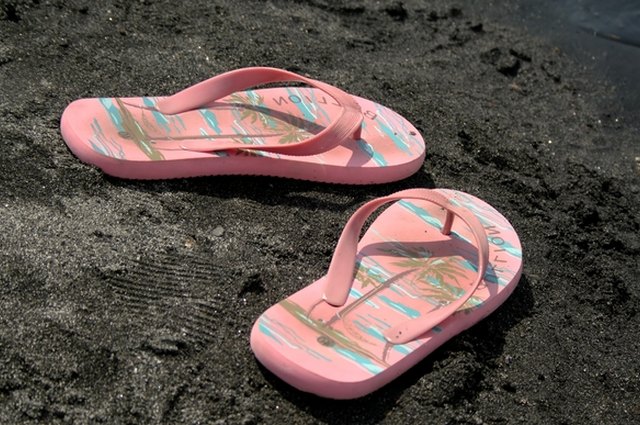 darnok, taliesin,jppi, kahanaboy and ecerroni at morguefile.com
If you wear flip-flops, then you've probably experienced a broken flip-flop sandal. Few things compare to the annoying experience of breaking a flip-flop and being forced to go through the day with one shoe. Flip-flops offer protection from the hot ground, wayward thorns and small rocks while allowing air to flow around your feet. Being caught in public with broken flip-flops is dangerous and can spoil a summer day. Learn how to repair your flip-flop sandal today, because you never know when you might break a flip-flop.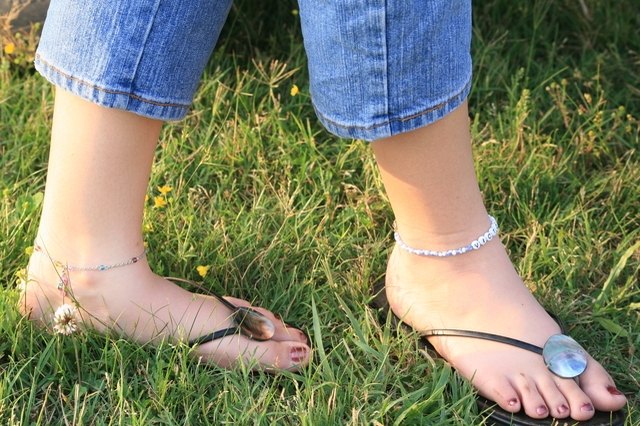 Remove the flip-flop from your foot. Sometimes, a broken flip-flop will fly off of your foot, in which case, you should retrieve it and hop on one foot until you get to a grassy place or curb to sit and examine it.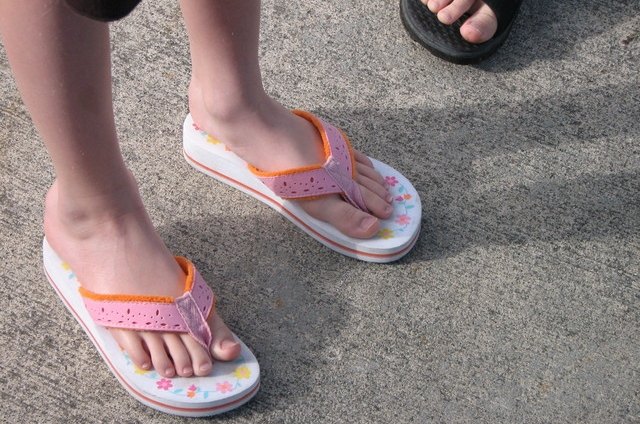 Try pressing the broken flip-flop sandal strap back through the hold where it came from. Sometimes the hole will be ripped open, in which case it's necessary to glue the broken hole back together. If you're on the go and your flip-flops are made of a harder plastic, you might be able to repair the hole with duct tape. Be sure to place the tape on the bottom of the shoe so that it isn't visible. You might feel it when you're walking, but at least your shoe will stay on and you won't risk the dangers of having an unprotected foot in a public place.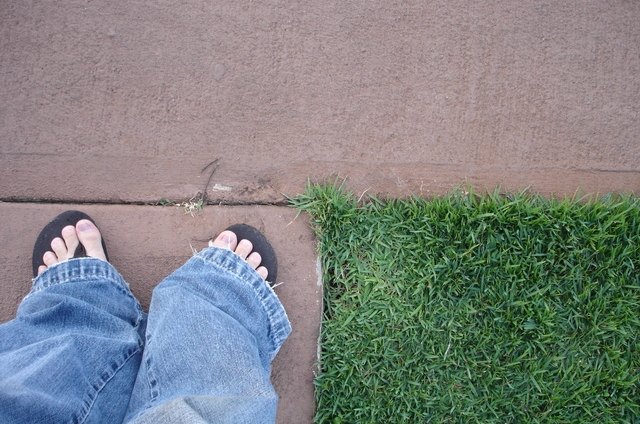 Reinforce the wider part at the bottom of the strap with duct tape if necessary. At the end of each strap, there is an anchor that is supposed to keep the shoe from breaking. Obviously that system failed, and in order to make it through the rest of the day, you might want to reinforce it by wrapping it with duct tape to make the anchor wider. This is not a long-term solution.
Wrap the entire thing with duct tape as a last resort. This is an unsightly solution and only to be reserved for extreme emergencies. Keep your eyes open for stores selling flip-flops. In the summer, you can often find discount flip-flops at extremely low prices.
Tip
Periodically examine the holes where your straps go through for early signs of splitting. Fill cracks with super glue to prevent future breakage.
Warning
Beware of people walking too closely behind you. They can accidentally step on your flip-flop and break the hole that holds the strap, pulling the anchor right through the base of the shoe.