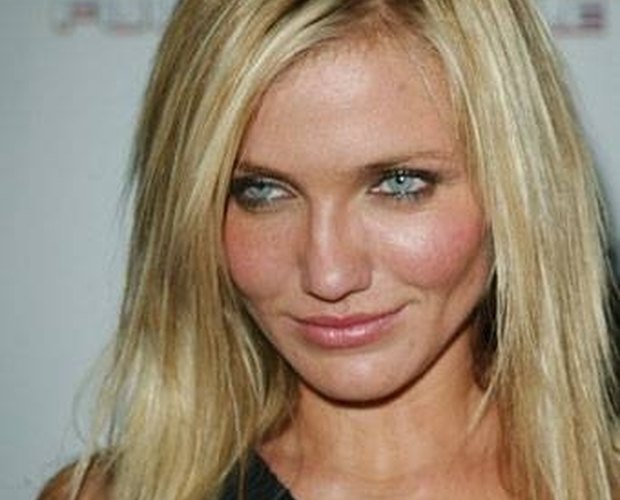 Bleach damages hair by stripping it of its essential, moisturizing oils. Without these oils hair becomes brittle and overly dry. Split ends, frizziness and breakage are also common side effects of bleach damaged hair. In order to repair the hair, it's absolutely imperative to try and put back some of the moisture that has been depleted, and to allow healthy hair to grow back and replace the damaged hair.
Apply a deep-conditioning treatment to your hair three times a week and leave it on overnight. Cover your head with a shower cap and leave the conditioner on overnight while you sleep. Rinse it out in the morning. Try Garnier Fructis Fortifying Deep Hair Conditioner, which is designed to nourish and hydrate bleach damaged hair.
Spray a leave-in conditioner into freshly washed, towel-dried hair and comb through to make sure every strand of hair is covered. Try Aussie Leave-in Conditioner fortified with protein to help repair damaged strands. You can also spray the leave-in conditioner onto dry locks throughout the day to replenish the moisture and speed up the healing process.
Get monthly trims to get rid of the bleach damaged hair and allow new, healthy hair to grow in its place. Trims are important because they remove split-ends, preventing them from climbing up the hair shaft. Moreover, the best way to repair bleach damaged hair is to get rid of the overprocessed and dehydrated locks, giving room for healthy hair to grow back.
Combine 20 drops each of lavender and rosemary essential oils in a Pyrex cup. Then add 1 tbsp. of olive oil.
Stir the mixture to blend.
Place the cup in a hot water bath until the oils have heated. Then apply the hot oil treatment all over your bleach damaged hair.
Comb through to make sure every strand is coated with the oil treatment.
Leave the treatment in your hair for 15 to 30 minutes. Then rinse it out.
Mash up half an avocado until you have a thick paste. Add 2 tbsp. of plain yogurt and 1 tsp. of olive oil.
Stir well to blend the avocado, olive oil and yogurt thoroughly until you have a uniform mixture.
Apply the avocado mask all over your hair from roots to tips. Use your fingers to massage the mask deep into your hair, coating every strand.
Cover your hair with a shower cap or plastic bag. Allow the avocado mask to absorb into your hair for about 15 to 30 minutes.
Remove the shower cap. Comb out the mask. Then shampoo and style your hair as usual. Use this treatment about once a week for the best results.
Warning
Avoid bleaching or dyeing your hair for at least a year to give it time to recuperate.
Avoid damaging treatments like perms and extensions, which can further weaken your hair.