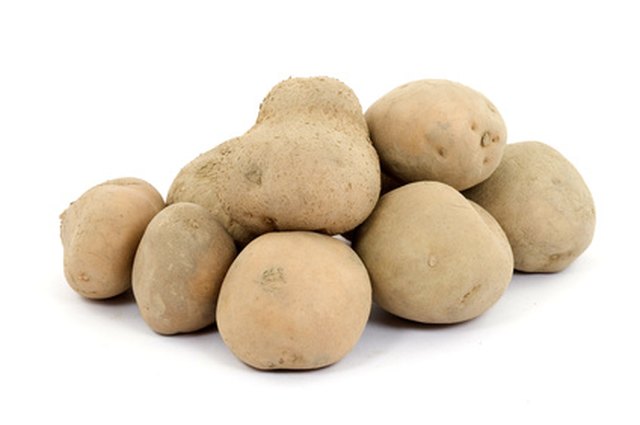 The most important attribute of a potato is its starch content. In cooking, the starch in a potato absorbs the fluid and swells up, making the potato's flesh mealy and soft where it was once hard and crunchy. If you want to reduce the amount of starch in your potatoes, either for health reasons or because you find they cook better with less starch, you can use cold water to leach out some of the starch.
Rinse cut-up pieces of potato in cold water for a few minutes before frying them. This will remove excess starch and make the frying process easier.
Reduce starch in boiled potatoes by putting the potato into cold water and heating it up with the potato in it. Excess starch will leave the potato before the water starts boiling.
Remember to buy potatoes with a starch content appropriate for how you're using them. High-starch potatoes, like Idahos, will fall apart more easily, making them perfect for mashing; low-starch potatoes, like reds, are better for boiling. Medium-starch potatoes like Yukon Golds are jacks-of-all-trades; experiment with them to see how you best like them.