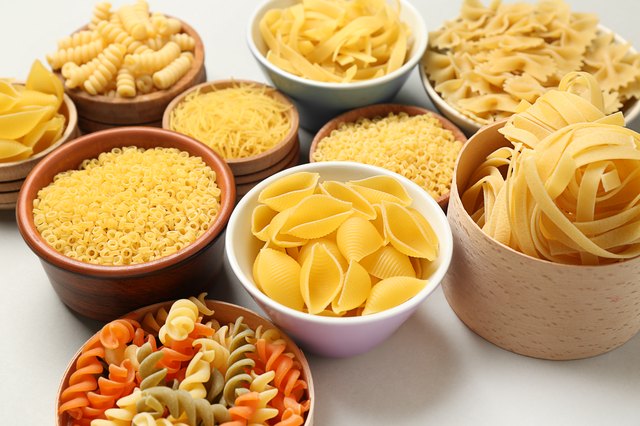 serezniy/iStock/GettyImages
Pizza Hut is no longer just a pizza house. These days they deliver pasta dishes along with their signature pies directly to your home. You also have the option of dining in or ordering the pasta for pick up. The Tuscani pastas come in two varieties: Meaty Marinara and Creamy Chicken Alfredo. When delivered, the pasta comes in the aluminum pan in which it's baked. If you have Tuscani pasta leftovers, reheat them for an enjoyable meal the next day.
Remove the pasta from its aluminum container.
Place the pasta in a oven-safe pan or bowl. The larger the surface area of the pan, the better.
Spread the pasta out to form a thin layer. Thinning the layer will allow for maximum crispness on both the bottom and top of the food.
Bake the pasta uncovered in an oven at 350 degrees for approximately 10 to 15 minutes. The thinner your layer, the less time it will take to reheat.
Warning
Microwaving is not recommended to reheat pasta as it will not get crisp.