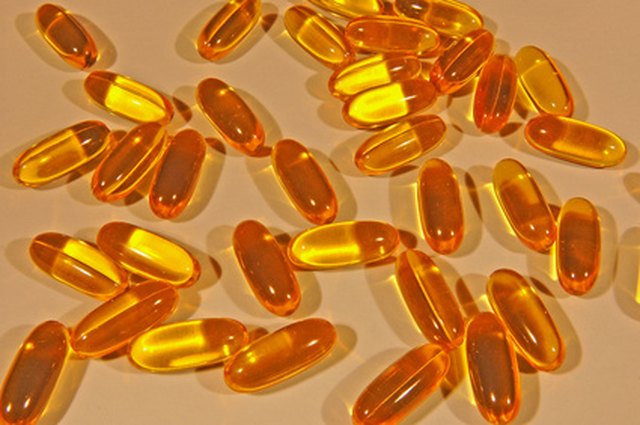 gel capsules image by Carl Southerland from Fotolia.com
Though fish oil is usually ingested orally as a supplement, some dermatologists advocate topical use of fish oil, which is rich in omega-3 fatty acids, on skin lesions. Several scientific studies have demonstrated that omega-3 fatty acids have some therapeutic value in healing minor wounds and reducing scars because of their anti-inflammatory properties. Topical application is most commonly practiced as a method of reducing acne scars, but fish oil can be used on other scars and on minor burns.
Purchase fish oil in gel capsules, the most common form in which the supplement is manufactured.
Wash your hands and the area where you will apply the oil. Use soap and water.
Make a small hole in one capsule, using a pin or sewing needle. Do not cut the capsule in half with scissors.
Rub the oil directly on the scar. Allow the oil to dry.
Repeat the application once or twice per day.
Tip
Topical methods of scar reduction are more effective on newer scars than on old ones.
Warning
Fish oil is effective only for minor scars and lesions. For relief of serious scars and skin wounds, see a dermatologist.
According to the National Institute of Health, fish oil is possibly ineffective for relief of skin rashes due to allergies.