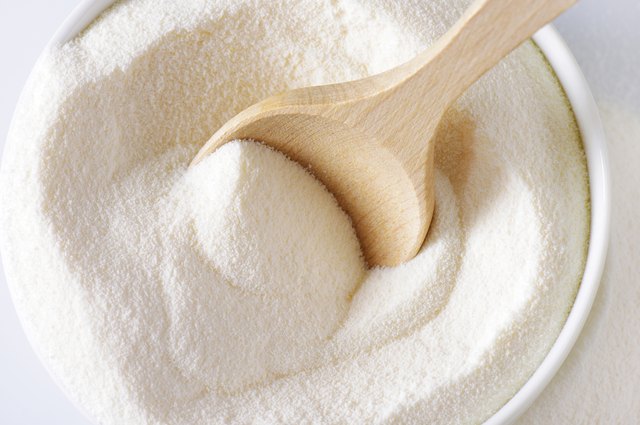 The price of milk is expensive in some areas. Many people are looking for alternatives, like powdered milk. The taste is a definitely different than regular milk, but those who are using skim milk may not notice much change. Depending where you live, powdered milk may be as much as half the price of regular milk. For many, the cost of baking is reduced by using powdered milk instead of regular milk in their recipes.
Mix 2 cups of cool water with ¾ cups of powdered milk into a 1-quart pitcher. Stir very well to dissolve all of the powder.
Add to the pitcher 1 ¾ cups cool of water and the remaining powdered milk. Again, stir very well until all of the powder is dissolved.
Sit the pitcher on the counter for 15 minutes. Stir the mixture very well.
Place the pitcher in the refrigerator for four hours. Although you can drink the milk immediately, many prefer the taste of powdered milk after it has been chilled.
Tips
The cool water helps the powder to dissolve.

Adding a small amount of vanilla or sugar can turn your powdered milk into a drink that all can enjoy.
References
Resources