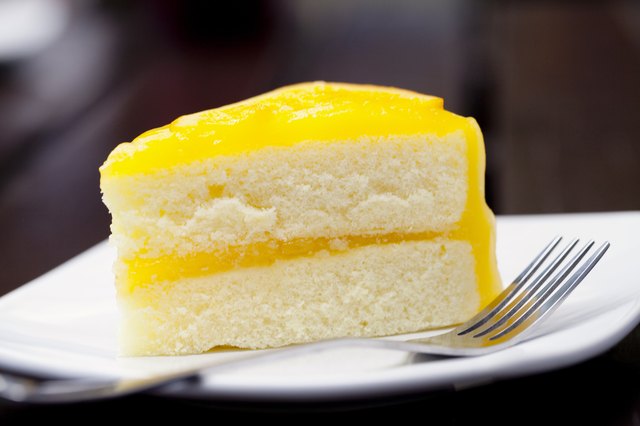 SOMPOP SRINOPHAN/Moment/GettyImages
When it comes to decorating cakes and cupcakes, icing is usually the decoration of choice. Depending on the occasion, a few drops of food coloring mixed into a simple butter cream frosting allows the baker to make the cake relevant to a particular theme or holiday. Yellow icing is perfect for sunshine cakes for small children, or for a spring or yellow flower-themed cake. For a lemon-flavored frosting, yellow food coloring will create a look to match its taste.
Combine 1/2 cup butter, 1/2 tsp. salt, 1 1/2 cups confectioner's sugar and 1 egg white in a bowl.
Beat the ingredients together using an electric mixer until it becomes fluffy.
Add in 1 tsp. of vanilla or lemon extract, depending on the flavor you want the icing to be.
Slowly mix in the milk, using more or less to get to the consistency that you want.
Add 1 to 2 drops of yellow food coloring into the batter, or 1/8 tsp. yellow gel paste food coloring. Add more food coloring little by little to reach the shade of yellow you are satisfied with.
Tip
Gel paste food coloring will give you a deeper yellow than the same amount of regular yellow food coloring drops.