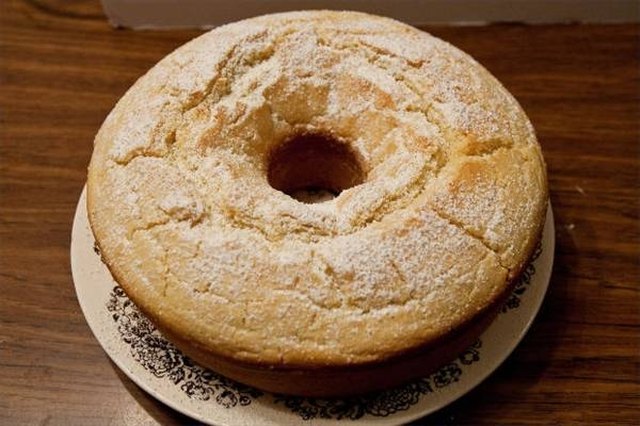 You don't have to miss out on tasty delights in order to stick to a vegan diet, including pound cake. Vegan pound cake can taste just as delicious as its nonvegan counterpart. You can switch up the flavors of this pound cake recipe by using different flavored extracts, such as orange extract, in place of the almond extract. Or better yet, add a little lemon zest to the batter for a lemon-flavored pound cake, or bake fresh blueberries or sliced strawberries right into the cake for a flavorful treat.
Heat the oven to 350 degrees if you are using a metal pan, or 325 degrees if you are using a glass pan.
Lightly grease a cake or loaf pan.
Mix together two cups of cake flour, one tablespoon of baking powder and one teaspoon of salt, and set aside.
Blend together 3/4 cup maple syrup, 16 ounces of soft tofu (about two cups) and one teaspoon each of vanilla extract and almond extract, using an electric blender.
Stir the flour mixture into the tofu mixture by hand until well blended. Add any additional flavoring, fruit or citrus zest, if desired.
Pour the batter into the cake pan.
Bake for approximately 30 minutes. When done, the cake will be golden brown and springy to the touch.
Tip
Top the sponge cake with fresh fruit and syrup for an extra sweet treat.
Warning
Don't open the oven door until the cooking time is up, or you could cause the cake to fall and be dense instead of light and spongy.
References