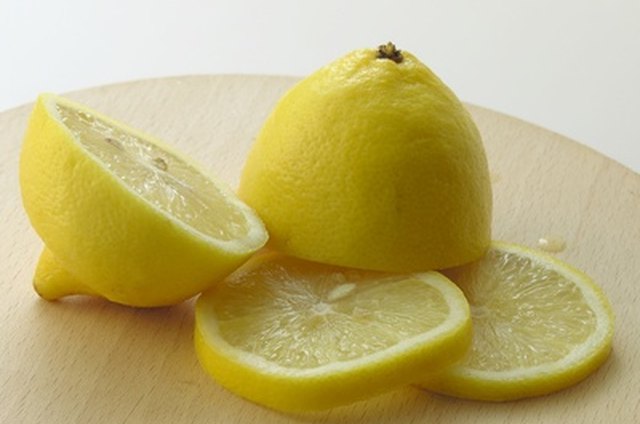 Baking sugar-free quick bread recipes for the diabetics in your life isn't as hard as you might think. Using a sugar substitute that measures cup for cup like sugar, such as Stevia Extract in the Raw, holds the key. Adding to your recipe the low-calorie, vitamin-C-packed moisture of the lemon gives your bread the citrus tang, yet enough sweetness to satisfy your taste buds. Sugar-free lemon bread is great for breakfast, brunch or an afternoon snack. So get squeezing; your family will love this bread.
Remove and reinsert the oven rack so it is in the center of the oven.
Preheat the oven to 275 degrees Fahrenheit. Properly preheating the oven guarantees the bread will bake correctly. Newer ovens have a beeper or light to indicate when the oven is heated, but if yours doesn't, 20 minutes will be sufficient.
Spray two glass loaf pans with nonstick vegetable spray.
Put the milk, eggs, oil, vanilla and 8 to 9 tbsp. of lemon juice in a large mixing bowl and beat on high.
Add the salt, baking powder, flour and 2 cups of Stevia. Set the mixer on low and blend until combined.
Pour the batter into the two prepared loaf pans. Bake for 60 to 65 minutes or until a skewer inserted into the center comes out clean. Do not remove the bread from the pans.
Make the glaze. Using a microwavable measuring cup or bowl, heat 8 tbsp. of lemon juice and 1/2 cup of Stevia for 45 seconds. Stir to dissolve the Stevia.
Poke several holes in the top of the hot bread with the bamboo skewer. Spoonful by spoonful, put the lemon glaze on the top, letting the glaze fill the holes to saturate the bread. Repeat until all the lemon glaze is used.
Cool the bread, and then slice and serve it.
Tip
By following the tips on the back of a package of Stevia Extract in the Raw, you can adjust any recipe to be sugar-free. Sugar-free bread will not get golden brown like sugared bread. Stevia is fluffier than sugar, so mixing by hand or on low is necessary. Make the glaze while the bread is baking.
Warning
Many stevia-based sugar substitutes are available on the market, but Stevia Extract in the Raw works best for baking. Some sugar substitutes contain cane sugar or sucralose, which is made from sugar. Stevia Extract in the Raw is stevia made in baking form.