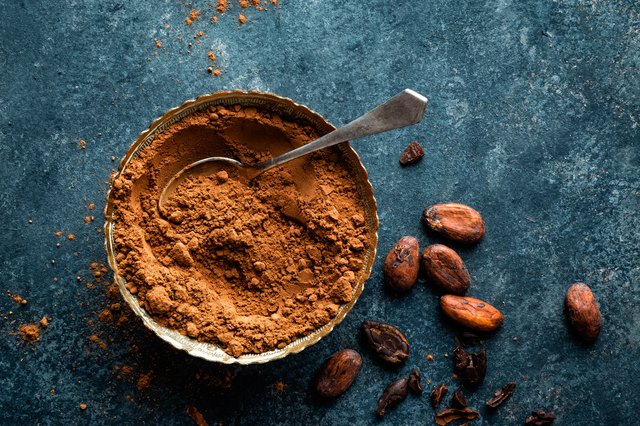 You can use unsweetened cocoa powder to make semi sweet chocolate for recipes or to eat as a snack by adding a few simple ingredients that you probably already have in your home. The flavor of your homemade chocolate will depend on the quality of the cocoa you use, so if you want to make candies, choose a high quality cocoa powder. Once your chocolate is set, you can break it into pieces to use as chocolate chips or shave it with a vegetable peeler to add chocolate curls to your desserts.
Heat 3 tbsp. of butter in a microwave safe bowl on high for approximately one minute.
Add 1/2 cup of cocoa powder and 3 tbsp. of sugar to the bowl and mix everything together until the chocolate is smooth.
Line one cavity of a cupcake pan with an aluminum cupcake liner.
Pour the chocolate into the aluminum cupcake liner. The liner will be approximately 3/4 full.
Refrigerate the cupcake pan until the semi sweet chocolate is cool and hard.
Remove the chocolate filled cupcake liner from the pan and gently peel the liner away from the chocolate.