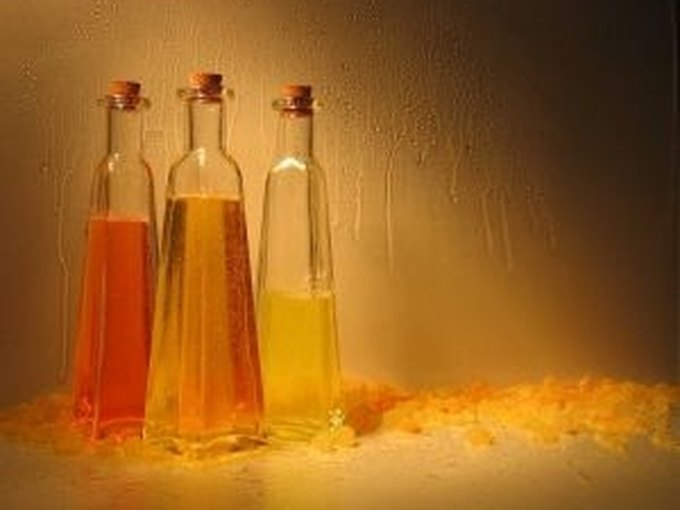 Seaweed oil is a great way to moisturize dry skin while stimulating health, self repair and revitalization. Seaweed contains many vitamins, including vitamins A, C and E, along with trace elements and amino acids. The benefits of this combination of vitamins and minerals aids in blood circulation, increases skins moisture content, firms, regenerates, and detoxifies and nourishes the skin. Seaweed oil is also said to reduce the appearance of cellulite. A seaweed wrap at your local spa could cost between $50 and $100, but you can get the same benefits by making a simple post-shower oil for a fraction of the cost. If you're looking for a natural way to revitalize your skin, here's an easy at-home oil to help rebuild the health of your skin and block the harmful poison of future pollutants.
Combine seaweed powder and aloe in a mixing bowl. Using a whisk, whip the mixture together until the seaweed powder is fully combined to a thin trace. Set aside.
Purify your water. In a kettle or pot, heat your water to a boil. Uncovered, let the water boil for 10 minutes. Set aside and cool to room temperature.
In a food processor, combine the seaweed and aloe mixture with the water and oil. Pulse for 1 minute or until the mixture is fully combined and smooth.
Store the mixture. Using a funnel, pour the mixture into a tall oil bottle, preferably with a euro dropper. If you cannot find an oil bottle, you can use an olive oil dispenser.
Use your oil. Seaweed oil is best used immediately after a shower. Pat your skin dry with a towel and apply a small amount of oil all over the body. Massage gently into skin. Let the oil absorb for about 5 to 10 minutes before dressing.
Tip
Seaweed oil isn't as thin as baby oil, but it should be thinner than gel. If you use fresh bottled water, you don't need to purify it as in Step 2. In place of almond oil, you can use jojoba or olive oil. A little goes a long way. You only need about a quarter-size amount of seaweed oil to cover your whole body.