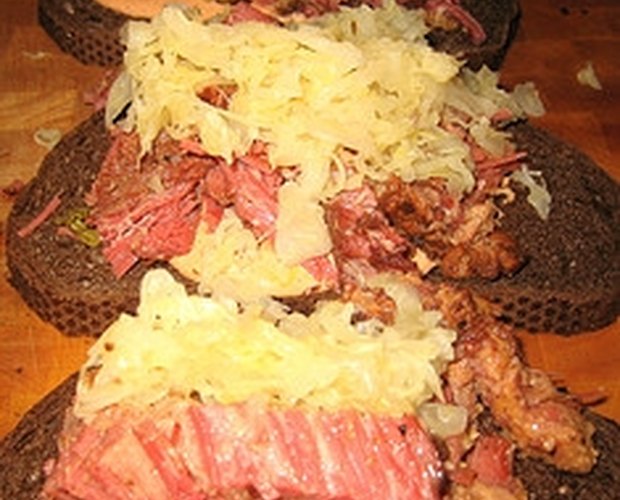 Bacon and Kraut by Robin, Top Photo by Shannon Ramos, Step 1 by Nickster, Bacon by Sam,
If you like cabbage but find that sauerkraut is a little too sour for you try this sweet sauerkraut recipe. It requires a bit of work but you'll find it well worth it.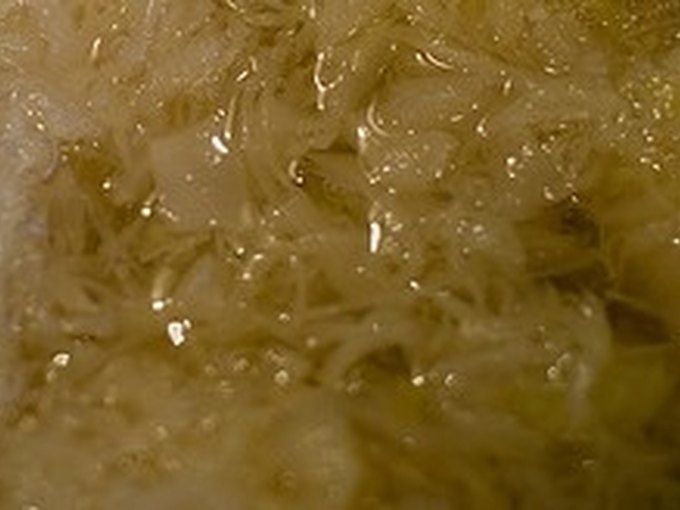 Open the bag or cans of sauerkraut and drain in colander. Squeeze until most of the liquid is gone. Place in saucepan and cover with water. Heat on high until boiling then turn heat off and return contents into colander. When the water is drained turn on the cold water and rinse, then squeeze the sauerkraut. This boiling and rinsing should be done one more time.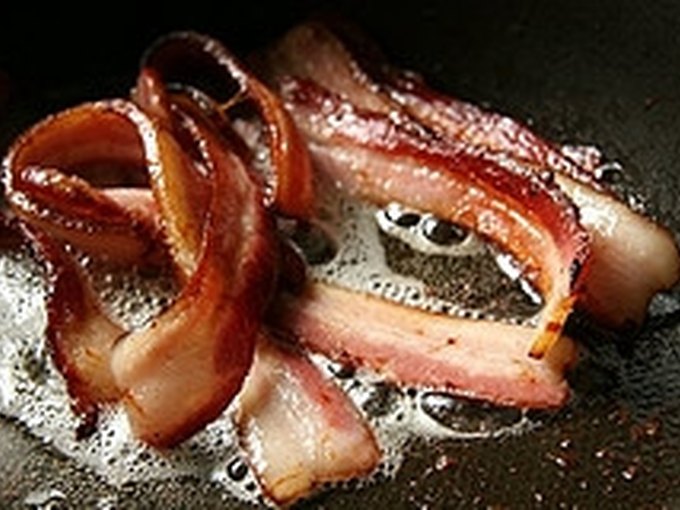 Fry 4 strips of bacon in a pan till crisp. While bacon is cooking, chop onion into small pieces and set aside. When bacon is done let it cool little and break it up into small pieces. Pour off excess bacon grease leaving just enough in the pan to fry the chopped onions. After onions are in the pan add a couple tablespoons of the sugar and stir occasionally until the onions are browned. Add bacon bits back into the pan and set aside.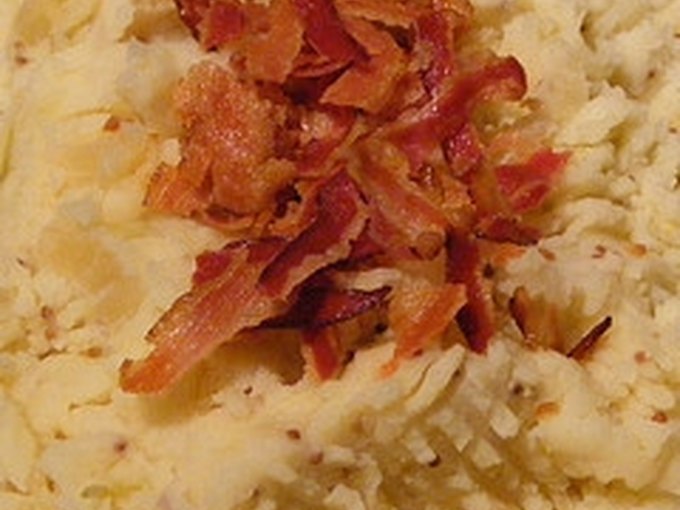 Place rinsed sauerkraut back into saucepan. Add the onions and bacon using slotted spoon to avoid excess grease getting into the kraut. Add cold water just enough to almost cover the sauerkraut and pour in sugar. Cook and stir until hot and the sugar is dissolved. Serve hot as a side dish and enjoy!
Tip
Sweet sauerkraut goes great with polish sausage. It also works well with pork chops and dumplings. To lighten this recipe up a little, omit the bacon and just fry the onions in the least amount of extra virgin olive oil it requires. You can also cut down the sugar or use half sugar and half artificial sweetener. For taste consideration only you can substitute some of the regular sugar for brown sugar.
Warning
Make sure you cool the kraut with cold water before squeezing to avoid burning your hands.