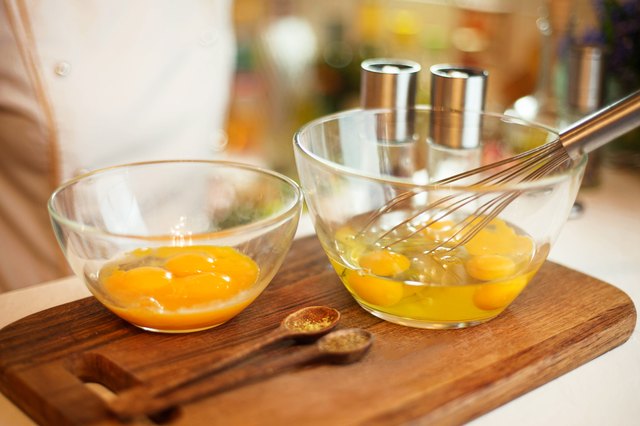 Igor Ploskin/iStock/GettyImages
If you've ever entered the doors of a sushi restaurant, the idea of gulping down a quail egg might not seem like such a foreign idea. Quail egg shots, known as "uzura," are a popular delicacy shot served raw for guests to enjoy. Making your own quail egg shooter is very simple, and you can add your own tasty variations to the recipe.
Crack your quail egg into a shot glass or sake cup.
Mince a small amount of green onion and add it to the quail egg.
Add a few teaspoons of Ponsu sauce–soy sauce with a bit of a citrus taste.
Add the Topeko and the hot sauce to taste.
Drink the quail egg shot in one gulp.
Tip
Finding quail eggs and other Asian ingredients can be tricky. Try looking in the Asian aisle of your grocery store or locate the closest Asian food market.
References