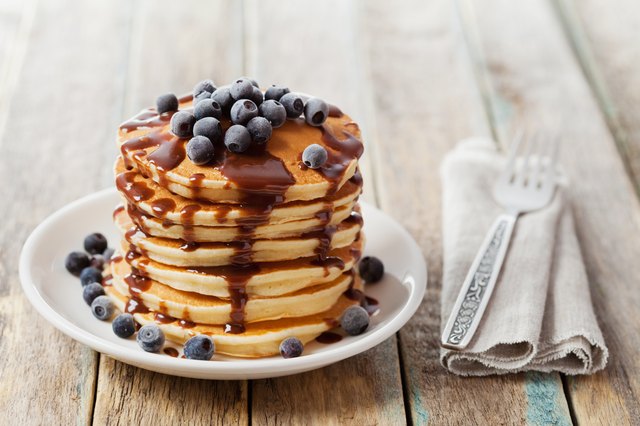 Betty Crocker muffin mix isn't just for making muffins. By adding a few additional ingredients to the mix, you can make pancake batter. Since Betty Crocker muffin mix is available in a variety of different flavors, you can get creative with your pancake making with minimal effort, such as by making chocolate chip or blueberry pancakes.
Combine all five ingredients in the mixing bowl and stir until blended.
Heat an electric griddle to 300 degrees.
Grease the grill if the surface is not nonstick.
Pour about one-half of a cupf of batter onto the hot griddle.
Cook for approximately three minutes on each side. You'll know when it is time to turn the pancake when the batter on the uncooked upper side begins to develop bubbles. Only turn once.
References