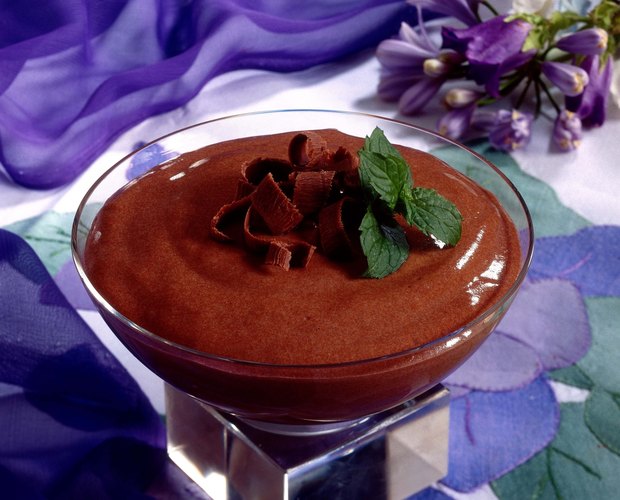 Jupiterimages/Comstock/Getty Images
Instant pudding is a great comfort food, but buying it one box at a time when it's not on sale gets expensive. You can make your own at a fraction of the cost. For most instant pudding flavors, use regular white sugar, but for butterscotch instant pudding mix, use packed brown sugar.
Combine all of the dry ingredients. If you're making chocolate pudding, add 2.5 cups of the unsweetened cocoa powder. For flavors that use liquid flavoring extracts, don't add the flavoring yet. If you want to make a vanilla cinnamon pudding, add the cinnamon now, to taste, or about 2 tablespoons.
Store in an airtight container until ready for use.
Add a half cup of mix to 2 cups of milk, mix in a saucepan over over high heat, stirring constantly. Bring to a boil, reduce to simmer and stir until thick.
Let cool, then add liquid flavoring extracts like a half-teaspoon of vanilla or lemon extract.
Refrigerate until ready to serve. Homemade instant pudding mix is especially delicious with whipped cream on top.