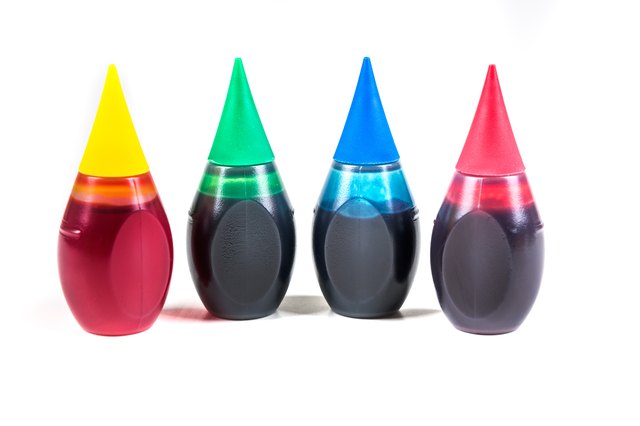 Jell-O gelatin comes in many colors, but gray is not part of the lineup. If you're making a Jell-O brain for a Halloween party or looking for dessert items for a monochrome meal, gray Jell-O is the way to go. Use the qualities of colors when they mix to create a gray shade. The gray dish may look like an old black-and-white movie dessert, but it will taste sweet and fruity.
Empty two large packages of peach Jell-O into a large mixing bowl. Add 2 cups of boiling water. Stir the mixture constantly for two minutes.
Add 3/4 cup of ice-cold water. Stir the mixture thoroughly.
Empty a 9 oz. can of evaporated milk into the bowl and mix the ingredients together.
Add 15 drops each of red, green and blue liquid food coloring. Stir the mixture to create a gray, opaque Jell-O mix.
Pour the mixture into the Jell-O molds and place in the refrigerator for at least six hours, or until it is firm.