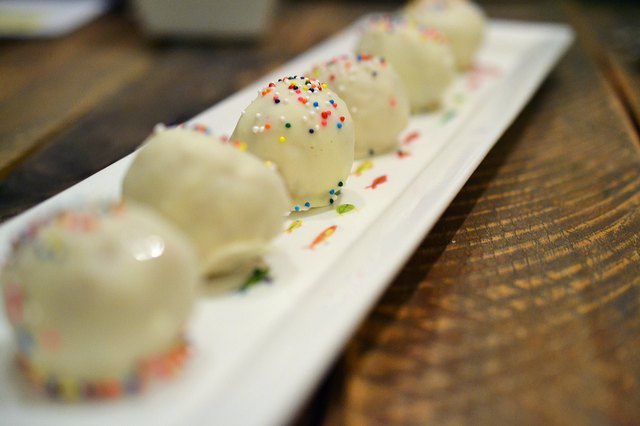 Funfetti frosting, is true to its name: it's a fun frosting that boasts a confetti-like burst of color. While it is easy to run to the store and purchase a container of Pillsbury's Funfetti frosting, it is fairly easy to make your own. With a few simple steps, you can whip up your own funfetti frosting.
Add the butter, 1 cup of the confectioner's sugar and the salt to a bowl.
Beat the ingredients well with an electric mixer.
Pour the milk and vanilla extract into the bowl. Beat the mixture again until the ingredients are blended together.
Add the rest of the confectioner's sugar (1 cup) to the mixture as you continue to beat it with the electric mixer. When all of the sugar is mixed in, turn up the mixer's speed to high.
Beat the frosting together until its texture becomes smooth and fluffy.
Toss some rainbow sprinkles into the frosting. Fold the sprinkles into the frosting with a rubber scraper.