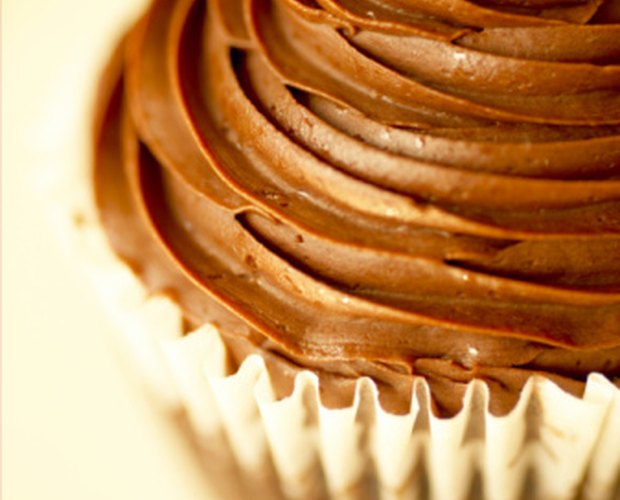 Jupiterimages/Photos.com/Getty Images
Chocolate frosting comes with a variety of ingredients, which affords you the opportunity to choose your own when you make a batch at home. You can create your own chocolate frosting with unsweetened cocoa powder while you control the different extract flavors you want in it. You can also control the consistency of the mix. Adding more or less of some ingredients allows you to create a thicker frosting or a thinner glaze to cover your cake or cupcakes.
Heat up the margarine in the microwave so that it melts but doesn't boil. Mix with the cocoa. Beat until smooth.
Mix in milk and each 1/2 tsp. of extract. Add all three or only the ones you want. If you don't add one of the extracts, then add 3/4 tsp. of each of the others. The total extract mixture should equal 1 1/2 tsp.
Beat in the confectioner's sugar gradually. Add more for a thicker frosting and less for a thinner frosting. Add milk to help thin out if you make it too thick. Store in the fridge until eaten.