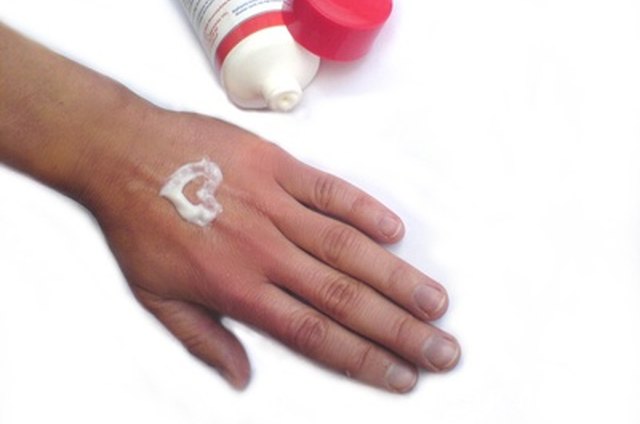 Licorice root extract works as an anti-inflammatory on the skin. It is used to sooth itchy skin, and can also be used as an eczema remedy. Body creams can be made at home with ingredients that include this root extract.
Combine two teaspoons cocoa butter, half a teaspoon macadamia nut oil, one and a half teaspoons apricot kernel oil, half a teaspoon thistle oil, half a teaspoon cetyl alcohol, and one teaspoon VE emulsifier in a double broiler.
Turn on the stove and let the ingredients heat up until they have melted completely.
Boil four tablespoons of spring water in a kettle.
Combine one teaspoon of MF emulsifier, half a teaspoon of glycerine, 12 drops of preservative and one tablespoon of licorice root extract in another double broiler. Pour the boiled spring water over these ingredients.
Whisk all of the ingredients in Step 4 until the MF emulsifier is fully dissolved.
Combine the ingredients in each double broiler together and add one-fourth teaspoon vitamin E, half a teaspoon of NFF complex and 12 drops of essential oils.
Whisk all of the ingredients together and let them cool.