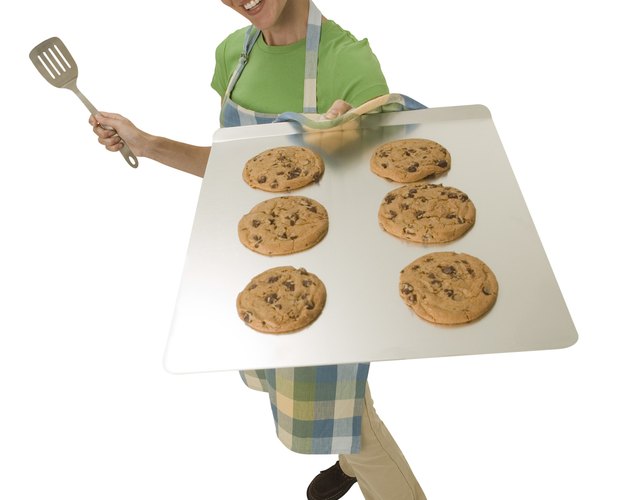 Comstock Images/Comstock/Getty Images
When you are craving a soft, fresh, chewy chocolate chip cookie, but don't want to make dozens, this is an ideal recipe. Making only 12 to 18 treats, depending upon their sizes, these cookies are quick and easy to make, perfect for individuals or small families.
In a medium size mixing bowl, cream the butter or margarine and the sugar.
Stir in the egg, almond extract and vanilla and mix well.
Stir in the baking soda and flour. Then stir in the chocolate chips and walnuts or pecans.
Drop the cookie dough by small tablespoons on a lightly greased cookie sheet. Or, use a cookie sheet covered with parchment paper. Bake in a 375 degree oven for 8 to 12 minutes or until the cookies are a very light brown color. Remove the cookies from the cookie sheet and cool on a wire rack.
Tip
Customize these cookies according to your tastes. Butterscotch chips, mini chocolate chips or peanut butter chips may be substituted for the chocolate chips.
Chopped almonds may be substituted for the walnuts or pecans.
Other extracts, such as peppermint or lemon, may be substituted for the almond and/or vanilla extracts.