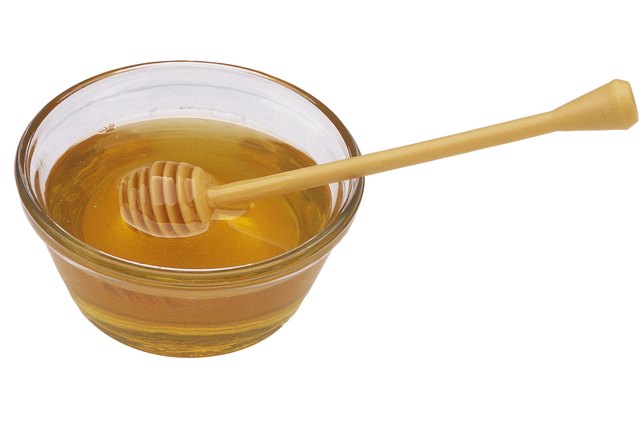 Comstock/Comstock/Getty Images
A pear and raw honey face mask is an incredibly simple, easy-to-make face mask that can be made in just about an hour and stored in the refrigerator for up to one week. Pears are a natural treatment for blemishes and redness, and can help to reduce irritation and discomfort from sun or wind burns. Honey has long been thought of as an anti-aging treatment for skin. This recipe makes enough pear and honey face mask for one application, but it is easily doubled for more uses or people.
Peel the pear with a peeler and remove the core. Chop the fruit with a sharp knife and place it in a mixing bowl.
Add the raw honey and heavy cream to the chopped pear in the mixing bowl. With the tines of a fork, mash the ingredients together until blended. Cover with plastic wrap and let the mixture infuse for about one hour at room temperature.
Transfer the pear and honey face mask mixture into a wide-mouth glass jar with a tight-fitting lid. Seal the mixture if you are not going to use it right away. Otherwise, proceed to Step 4.
Apply a thick layer of the pear and honey mask to the facial skin with a paint brush or clean fingertips. Leave the face mask on for 15 to 20 minutes, then rinse the skin clean with cool water. Pat face dry with clean towel.